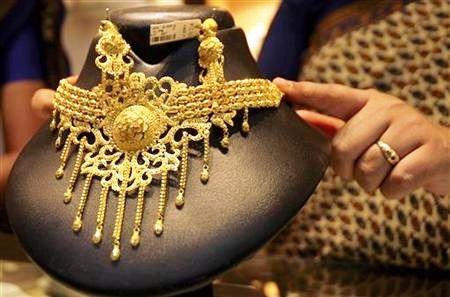 India is likely to import about 1,000 tonnes of gold in 2015-16, said a top official of the gold refiner MMTC-PAMP India Private Limited on Wednesday.
India's July imports are expected to be between 70 and 75 tonnes, and its August imports is more than 75 tonnes, said Rajesh Khosla, managing director of MMTC-PAMP.
Khosla was in Mumbai in connection with 12th India International Gold Convention, slated to begin from August 21 to 23 in Goa. MMTC-PAMP is a joint venture between the Indian government and a Swiss metals refiner.

The government recently has announced two gold-related schemes: One is the gold monetisation scheme where people can deposit gold with banks and earn returns and the other is on gold bonds, which is for raising cash and give gold price-based returns and interest on such bonds is to be paid in grammage of gold.
"While gold is the underlying asset in both the schemes, it might remain the currency in the GDS (gold deposit scheme) whereas in the GMS there could be the option to convert it into rupees.
"The latter involves hedging risk due to inter-currency transfer, hence the way each scheme may operate and be managed could be very different, the intent being to provide flexibility," said Khosla.

Pradeep Nagori of Edelweiss Bullion said: "The draft sovereign gold bond scheme is a very good one.
"We are confident that it would take the pressure off the physical gold that goes for investments.
"It would meet with a much better response from retail investors. Listing options would make it as popular as gold exchange traded fund. The scheme should be perpetual and slowly the government should raise the ceiling from 50 tonnes."

P K Singhal, joint managing director, MCX, suggested that to ensure success of the scheme, the government should partner with commodity exchanges such as MCX.