Legislative process in the country is unduly long and tedious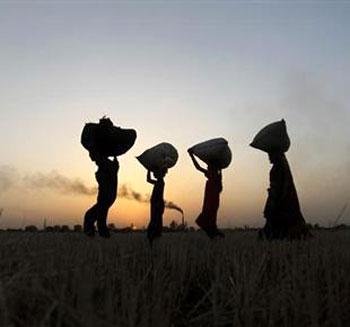 Confident about India's growth prospects, eminent banker Deepak Parekh on Thursday said legislative process in India is "unduly long and tedious, but no longer derailed" and there are ample long-term investors who believe India's best is yet to come.
"Sometimes expectations run ahead of what can realistically be delivered. India is a difficult country to govern in many ways, but there is confidence in the country.
"Those who have watched India long enough know that it has a vibrant and noisy democratic voice that is rarely in unison. This is why the legislative process is unduly long and tedious, but is certainly no longer derailed," said Parekh, who is known for his candid comments on the state of economy and policy matters in the country.
Parekh, chairman of housing finance giant HDFC Ltd, further said, "There have been a number of salutary initiatives taken (by the government) which will hold India in good stead."
"Credibility has been restored with the transparent auctions of natural resources. The thrust given to financial inclusion has been unprecedented..." he said, while talking about Jan Dhan and social security schemes of the Modi government.
In his much-awaited annual letter to shareholders, Parekh further said that efforts have also been made to simplify the process of starting a business, while FDI norms have been streamlined to provide for higher investments and faster approvals.
"Key sectors like defence, construction, railways and insurance have been opened up and benefits will accrue in the ensuing years as more FDI is encouraged," said Parekh, who had created a flutter earlier this year with his comments that impatience has begun creeping in among investors as nothing much had changed on ground in first nine months of the Modi government.
"Clearly for India, reforms will be incremental, not 'big bang'. A vision for a nation with such a large unrealised growth potential is essential. This vision has been well elucidated by the government. It envisages a modern, smart, clean and well-connected India," he said.
Talking about the 'Housing for All' by 2020 scheme, launched on Thursday by Prime Minister Narendra Modi, Parekh said "some may dismiss this as rhetoric with little action.
"Others will truly understand that housing is a unique asset and will work relentlessly towards this goal. Needless to add, we at HDFC belong to the latter, though we recognised this 38 years ago," he said, while adding that 5 million housing units have been financed by HDFC cumulatively so far.
"Yet we recognise our efforts need to intensify manifold if a majority of our citizens are ever to get humane, decent and affordable housing," Parekh said.