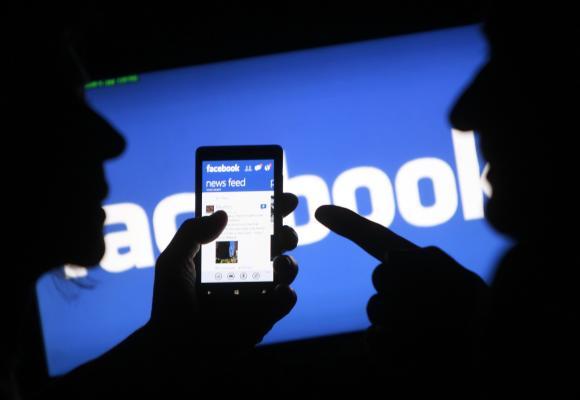 Throwing corporate propriety to the wind, founders of Flipkart, Snapdeal often aim barbs at each other on Twitter & Facebook
The bigwigs of India Inc, the Tatas, the Birlas, the Ambanis or the Ruias, restrict criticism of their bitterest rivals to their boardrooms or private conversations, never engaging in a public spat.
A new set of entrepreneurs of start-ups and internet-driven businesses, however, care little for such corporate propriety, and often engage in sparring on social networking platforms.
In this club, rewriting the rules of corporate rivalry are Sachin Bansal, Kunal Bahl and Rahul Yadav, the founders of Flipkart, Snapdeal and housing.com, respectively. More than anything else, they care for the next round of dollar funding or the heady valuation of their companies.
Traditional corporate bosses have dragged each other's companies to court, engaged in advertisement wars -- at times even espionage.
The most public break-up was between the Ambani brothers back in 2004.
There was no Twitter then.
Asked whether there were differences, Mukesh Ambani, elder of the two, told a TV channel: "There are issues, which are ownership issues. These are in the private domain."
The media glare continued till the formal split in 2006. Every move of Mukesh and Anil Ambani was noted and analysed.
Now, things have turned a little different.
Aamir Jariwala, secretary, e-Commerce Coalition, said the way new-age entrepreneurs criticise each other in public is reminiscent of how Bill Gates and Steve Jobs went at each other.
The founders of Microsoft and Apple often attacked each other in public.
According to reports, in 1995, Jobs had criticised Microsoft for making "really third-rate products."
Gates famously said, "There's nothing on the iPad I look at and say, 'Oh I wish Microsoft had done it'."
But, they did become friends before Jobs died in 2011.
"We did much worse sometimes," Gurcharan Das, author, commentator and former chief executive officer of Procter & Gamble India, told Business Standard.
When P&G launched washing detergent Ariel in 1990, Surf from Hindustan Unilever was already a popular brand.
"Hindustan Unilever and P&G took each other to court seeking to stop the competing product," said Das.
Corporate rivalry often expresses itself in fights -- in advertisements such as for Pepsi and Coca-Cola, or brand wars like Colgate and Pepsodent, Das said.
"There was no social media then and, therefore, things remained more gentlemanly.
"People like Sachin Bansal and Kunal Bahl are young. They have a different way of doing things.
"But companies have all along tried dirty tricks"
The absence of social-networking sites is a telling factor between then and now.
A source recalled how when The Economist published a piece criticising RIL Chairman Mukesh Ambani, a rival group bought a large number of the weekly. But no one tweeted on it.
For the traditionalists, wars on Twitter and Facebook smack of immaturity.
A former chief executive officer of a telecom company, who did not want to be named, said, "Only immature people get into such open rivalries.
" He was referring to a spat between Sachin Bansal, executive chairman, Flipkart and Snapdeal co-founder Kunal Bahl.
Bansal had tweeted last week: "Alibaba deciding to start operations directly shows how badly their Indian investments have done so far."

Alibaba, the Chinese e-commerce giant, has invested in Snapdeal and also in Paytm. But now, it is planning to venture alone into the Indian market.
Reacting to Bansal, Bahl tweeted, "Didn't Morgan Stanley just flush $5-billion worth market cap in Flipkart down the toilet?" He was referring to Morgan Stanley's recent markdown of its investment in Flipkart.

According to Ajay Shriram, a former president of the Confederation of Indian Industry, this is certainly not business as usual.
But he attributes the change in expressing rivalry to the age of the entrepreneurs and also to the many modes of communication available now.

"Unless there's a strong story, it's not desirable for these clashes to come out like this," Shriram said, adding that rivalry in the corporate world is a given.

The list of such personality corporate wars is endless. Oldies remember Dhirubhai Ambani versus Nusli Wadia, with Ramnath Goenka playing a cameo.
Pointing at differences between company heads and owners, an industry representative spoke of the spat between Bajaj Auto's Rajiv Bajaj and Venu Srinivasan of the TVS group over 'infringing patent rights' on a technology.

That was 2007. When the two came together at an industry event, there was much speculation over how they would behave with each other.
Reports suggested that 'the duo was a picture of civility'.
Both said, there's nothing personal; it's about business.
Abraham Koshy, a professor at the Indian Institute of Management, Ahmedabad where corporate rivalries are part of the syllabus, said "This is all about one up-manship."
According to Koshy, one showed anger in the marketplace through investments and strategic decisions in business.
Now, promoters and founders express anger through tweets. "There's no censoring or restraint in the new-age companies," said Koshy.
He added anything that's very positive or very negative goes viral on social media.
Aamir Jariwala, secretary, e-Commerce Coalition, batting for the new-age companies, said "it happens everywhere.
"Coke and Pepsi are at each other even after centuries."
The Internet is about ideas and founders are the heroes who realise that "polarity leads to results."
People like Bansal and Bahl are trying polarity to create brands that consumers associate with, he believes.
Like what Pepsi had said in its famous commercial to hit out at Coke, "nothing official about it."
The image is used for representational purpose only. Photograph: Reuters