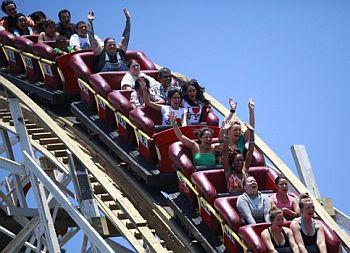 It took almost six decades for India to get a new set of rules for the way companies are set up and regulated, but it took just a few months to again change them with an aim to make it easier to do business in the country.
In an eventful 2014, the new Companies Act finally saw the light of the day in April 2014, earning both bouquets and brickbats for the Corporate Affairs Ministry -- the nodal point for this law -- which itself had to fight for its survival amid talks of it being merged with the all-powerful Finance Ministry.
While the Ministry of Corporate Affairs has managed to survive, with Finance Minister Arun Jaitley overseeing it as an additional charge, the new Companies Act could not, at least in its entirety.
The new government decided towards the end of the year to bring some important amendments to the provisions that were seen as hurting the ease of doing business, where India ranks poorly at 142nd position.
Outside the companies law, the Ministry was seen taking necessary action against various frauds, including politically sensitive Saradha scam in West Bengal, as also the National Spot Exchange Ltd (NSEL) payment default.
The Ministry's white-collar probe agency SFIO not only found violations by multiple entities related to Saradha group, but also concluded that investors' money worth Rs 2,400 crore (Rs 24 billion) was still to be recovered.
Apart from pushing forward stringent regulations to curb fraudulent money pooling activities, work is on track to usher in new accounting standards, that are converged with global norms. With six-decades of legacy continuing to spew dissent noises, the Ministry, after giving itself a long rope, finally decided to amend as many as 14 provisions in the Companies Act, 2013 which came into effect from April 1, 2014.
The decision came after a slew of clarifications could not pacify the frayed nerves of stakeholders, spanning from companies to chartered accountants.
This is also being seen as part of Narendra Modi-led government's efforts to make it easier for entities to do business in India.
The new set of regulations are aimed at ensuring high corporate governance standards and safeguard the interest of shareholders, including by way of strict norms for related party transactions.
The new law, that replaced the Companies Act, 1956, has around 470 sections and 283 of them along with 22 sets of corresponding rules, are in force.
On the brighter side, the compulsory Corporate Social Responsibility (CSR) spending has become a reality for certain class of profitable entities, who are now required to shell out at least two per cent of their three-year annual average net profit towards such activities.