Talks for having a CECA with Australia started in 2011.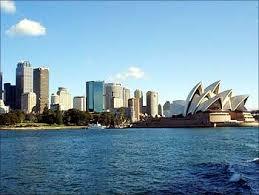 The governments of India and Australia have agreed to conclude the ongoing negotiations to have a Comprehensive Economic Cooperation Agreement by December this year.
Six rounds of negotiations have taken place.
In the latest one, it is learnt, both sides were able to close substantial gaps on tariff liberalisation in agricultural trade and on industrial products.
However, the talks seem to hit the hurdle of investments.
In the wake of a delay in revising the Bilateral Investment Promotion and Protection Agreement by the government in New Delhi, Canberra has been concerned on how the investments made by its companies in India will be protected.
"If we get preferential treatment over others, then we will help the Indian government in getting the investments it wants. But India has to put skin in the game. . . The political will has to be there.
"CECA will open investment opportunities; this is the opportunity to get the best out of Australia," said Andrew Robb, their minister of trade and investment, in New Delhi on Monday.
Robb, who met Prime Minister Narendra Modi, on the sidelines of the ongoing 'Vibrant Gujarat' conference, said the discussions mostly centered around the CECA. He said Australia was keen to invest in India's pharmaceutical and information technology sectors.
The Australian government, under Robb, has concluded large-scale trade deals with China, South Korea and Japan. According to officials involved, it has been pushing the Modi government since it came to power to sign the CECA.
During his visit to India last year, Australian Prime Minister Tony Abbott had expressed concern over lack of growth in bilateral trade.
Talks for having a CECA with Australia started in 2011.
However, it has stumbled on issues concerning cutting of tariffs on dairy and processed food items from there, and on liberalisation of services trade.
On uranium shipments under the civil nuclear deal, signed during the visit, Robb said technical discussion was on and it remained unclear when actual shipments would start. "There is strong support from the Australian government on this," he added.