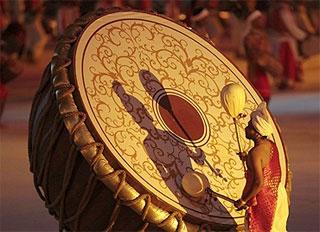 The snowfall in Gulmarg or the timeless sculptures of Ajanta, the prayer service on the banks of the Ganga at Varanasi or the beaches of Goa — all this could come to your laptop or iPad, realtime.
In a bid to exorcise the recently acquired reputation of India as an unsafe tourist destination, following a spate of rapes and attacks on tourists, the tourism ministry has planned this unique initiative. Webcams would be installed at popular tourism destinations to stream live feed either to the Incredible India website (www.incredibleindia.org) or at a new online destination.
Sources said the inspiration for the initiative was the live webcams at Times Square in New York. One of the world's most famous tourist attractions, the Manhattan neighbourhood receives over 40 million visitors annually.
The plan has been in the pipeline for over a year now, but could not take off. While over a dozen states have been willing to host webcams, others had expressed reluctance over ''privacy issues''. Now the government is taking it up afresh. "Particularly after the Nirbhaya incident (when a girl was gang raped and assaulted in a bus in New Delhi), India's image suffered a lot. The coverage in international media also sparked unease about India as a travel destination. The intention of this plan was to promote tourism and stress that India is completely safe as a country," said a tourism ministry official.
Close to 200 webcams are likely to be installed across the country, with geographically larger states accounting for a greater share in the number of cameras. The ministry has recently invited bids for developing a new website for Incredible India.
The plan involves a complete revamp of the website, which would additionally incorporate the live webcam feed.