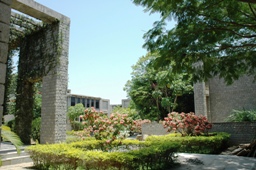 The Indian Institute of Management, Bangalore will refund the fees of about Rs 800,000 that students pay for their two-year post graduate programme if they take up a job in any non-profit entity and work there for at least three years.
Students who work in an NGO for a year, too, could get a part-waiver of their fees.
IIM-B officials explained that the decision was taken because a number of students had expressed a desire to work with NGOs over the past few years but were concerned about their finances.
The IIM-B board of governors discussed the issue in a meeting in October 2009 and passed the proposal to take effect for the 2010 placement, starting March 4.
"We want our students to work in NGOs and even the government sector, where there is need for better management," Pankaj Chandra, director of IIM-B told Business Standard.
The institute believes the move will encourage many of its students to gain a different kind of work experience, simultaneously helping people at the grassroots level.
"We have NGOs like Teach For India and Azim Premji Foundation coming to campus. We have had Narayana Hrudayalaya make a pre-placement talk to students," said Sapna Agarwal, head of career development services at IIM-B.
The institute declined to explain how it was planning to make good the cost of the fee waiver.
Teach For India, one of the NGOs that made a presentation to final-year students at IIM-B, is looking to recruit students for its two-year Fellowship, which involves placing full-time teachers in low-income schools.
Shveta Raina, national head of fellowship research at Teach For India, said IIM-B's fee refund was encouraging initiative.
"For two years, our Fellows will get an opportunity to be trained in innovative methods. At the end of the two years, they can avail of our placement services. Companies like McKinsey, Mastek, Thermax and ICICI Bank are interested in hiring from us," she said.
IIM-B and NGO officials admit that pay-wise, there would be quite a gap in the salaries offered in the corporate and social sector but say the exposure from such programmes would come in handy even if they choose to go back to the corporate sector after a short stint.
For instance, as a fellow at Teach For India, an IIM student could earn around Rs 23,000 a month including stipend, house and classroom allowance whereas companies typically pay IIM freshers between Rs 100,000 and Rs 1,50,000 a month.