The firm says people can earn as much as Rs 90,000 a month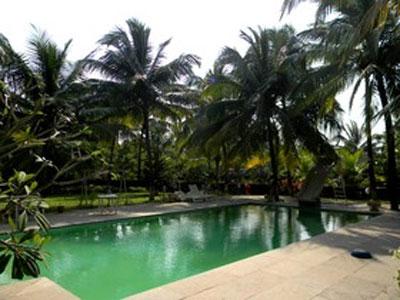 Rishi Sanyal is rebuilding his career and this time he is not working in a large city. The former Delhi-based Accenture consultant will manage properties for owners who rent to tourists for TripVillas at his hometown in serene Uttarakhand.
Thanks to TripVillas, a marketplace for homestays and villas, Sanyal is confident he will rake in about Rs 40-50 lakh (Rs 4-5 million) per year from his new business. In addition, he will continue to teach at IIM-Kashipur and IIM-Lucknow, something he would never be able to do if he were in a large city.
TripVillas, an aggregator of tourist homes for rent, is encouraging Sanyal and other like-minded professionals from Delhi, Mumbai and Bengaluru with a bait--a better lifestyle far from the crowd and attractive compensation. The firm says people can earn as much as Rs 90,000 a month managing multiple properties that TripVillas signs up with owners.
The property manager will be selected by TripVillas and will have to take care of 30-40 properties in a locality. It is a revenue-share model between the owner and the manager.
"Since most of the owners do not live in the vicinity or even in the state, they wanted TripVillas to manage their properties. We did not want to do that on such a scale and felt this would be a perfect solution," said Roshan D'Silva, founder and chief executive officer of the Singapore-headquartered TripVillas. Currently, most of these properties are managed by the owners themselves.
A potential property manager has to have a thorough knowledge of the locality and should be a professional. "While there are no definite qualification criteria, we are looking at someone who has a certain level of educational qualification and professionality and can converse with customers effectively," D'Silva said. Once selected, the individual will undergo a training session with TripVillas. The contract is subject to yearly renewal.
The company has about 5,000 properties in India in 40 locations from Jammu and Kashmir to Kerala. It also has a presence in most European and Asian countries. India is the first country where the company has introduced the programme globally. It is rolling out the programme in Thailand as well.
Photograph, courtesy: TripVilla.com