Investors are worried that once the Fed starts raising interest rates, it will drain liquidity from global emerging markets.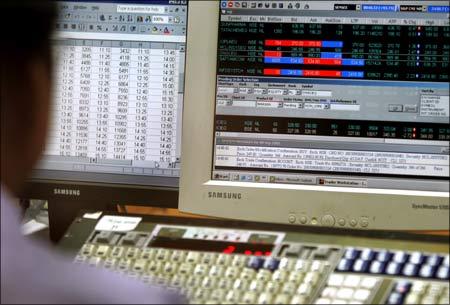 Markets registered losses for the second straight session and finished lower after the comments from US Federal Reserve Chairperson reinstated the possibility of interest rate hike.
The Sensex closed 231 points at 25,886 and the Nifty slipped by 67 points at 7,864
Markets extended losses in the last hour of trading as concerns over interest rate hike by the US Federal Reserve rekindled after Janet Yellen expressed confidence in the US economy.
Meanwhile, concerns over interest rate hike by the US Federal Reserve rekindled after Janet Yellen expressed confidence in the US economy. In a reaction to the same, gold tumbled to near six year low.
Furthermore, crude oil prices slumped to $39.94 per barrel on Wednesday after an Energy Department report showed oil inventories have shot up.
However, crude oil prices have marginally gone up in today's trade. Stocks After gaining over 2% in yesterday's trade, Tata Steel slipped in red on account of profit booking.
Tata Steel's Singapore-based arm T S Global Holdings executed agreements for loan facilities worth $1.5 billion to refinance the debt which will be used to pay the existing term loan facilities of T S Global Holdings.
Shares of oil major ONGC shed 1.5% as the crude oil prices slipped below $ 40 per barrel.
Another big loser of this hour is PVR which lost over 2% after it received a letter from competition watchdog CCI, asking it to publish details of its proposed Rs 500-crore acquisition of DT Cinemas within ten days.
Flood-hit Chennai has impacted stocks of several companies including Apollo Tyres, Chennai Petroleum, TVS motors and TCS slumped between 1-4%.
On the flip side, Axis Bank gained 0.5% after it launched a 'display variant' debit card which does away with the hassles of generating one time password (OTP) over SMS while transacting.
Further, Wipro gained over 1% after the company signed an agreement with German-based Landesbank Baden-Wuerttemberg (LBBW) to acquire cellent AG for euro 73.5 million which provides information technology consulting and software services, is a fully-owned subsidiary of LBBW, a provider of banking and financial services.
Another prominent gainer is Reliance Industries gaining 1% after rating firm CLSA maintained a 'buy' rating on the stock with a target of Rs.1,230 per share.
Meanwhile, shares of hotel companies gained for the second straight day on the back of heavy volumes in an otherwise weak market.
EIH Associated Hotels (up 17% at Rs 303), Kamat Hotels (14% at Rs 67.20), EIH (7% at Rs 134), Advani Hotels & Resorts (6% at Rs 59), Gujarat Hotels (5% at Rs 144) and ITDC (5% at Rs 189) were up between 5%-17% on the BSE.
The star performer of the day is Amtek Auto that rallied 15% on back of heavy volumes on reports that Bharat Forge said to be weighing bids for the company's assets.