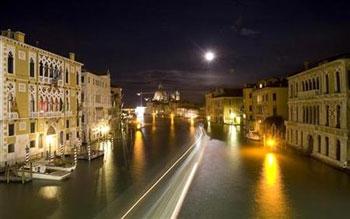 Anant Gupta, chief executive officer and president of HCL Technologies, had to miss the December quarter results' announcement on Friday due to a fractured leg. In a telephonic interview with Surabhi Agarwal, he talks about what led to the stellar numbers, the trends in the digitisation space and clients' budgets this year. Excerpts:
The December quarter is a seasonally weak one. How has HCL managed to report such robust growth?
The first reason is engineering services. We continue to focus on good deals. Like the infrastructure (services boom) of 2008-09, we continue to see end-to-end large deals. It is leading to an upsurge in that particular quarter before it starts to move into a steady state. This is why you have seen significant growth in engineering services this quarter as well.
The second reason is a lot of deals signed during the calendar year kicked in this quarter. Also, the India story on infrastructure did not yield but global infrastructure delivered a spectacular performance, showing a five per cent constant-currency growth. The digital agenda in all service lines is also aiding (us). The digital agenda tends to move a little faster. The kind of deals you get, you can execute those much faster because it is not a sequential-execution model, rather it is a parallel-execution model.
The growth in engineering services is in line with your agenda to make it the next growth driver after infrastructure services?
We are still watching. It is still new in the marketplace, where customers are saying that perhaps they can extract value from projects with companies like HCL, as they can trust us, and we can take bigger, bolder steps, and take advantage of that journey much faster. I am not sure if this is like the bull run that infrastructure services saw in 2009 but I am seeing some signs of it.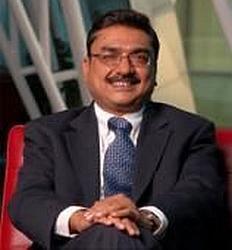 Which sectors are ahead in the digitisation race? What is the average ticket size of the deals?
Today we look at clients based on service competencies such as engineering, application and infrastructure but fast forward three-five years and it will be about the end-outcome. And digitalisation is one such outcome. So when I say digitalisation, it is a convergence of application, infrastructure and engineering. That's why we are winning (deals) more than the others.
Most of the others are focused on the front office. We are focused on the front to back alignment which is needed for companies to deliver. The deal sizes are moving up from the $3-5 million to $10-25 million.
What about the sectors?
From a sectoral point of view, it will be banking, consumer products, retail, media and publishing. These sectors will move faster on the digitalisation agenda. Whatever uptake is coming in telecom, media, publishing and entertainment, it is coming through digitalisation. These are only ways in which these guys can become more competitive. They have suffered what they had to, and now they have to take bold calls. Companies which are taking those bold calls are moving ahead.
What can we expect in terms of client budgets in 2015?
I think clients will continue to optimise. Budgets will not increase but will be reallocated.