Currently, the five-year FTP aims to raise total exports to $900 billion but targets may be reduced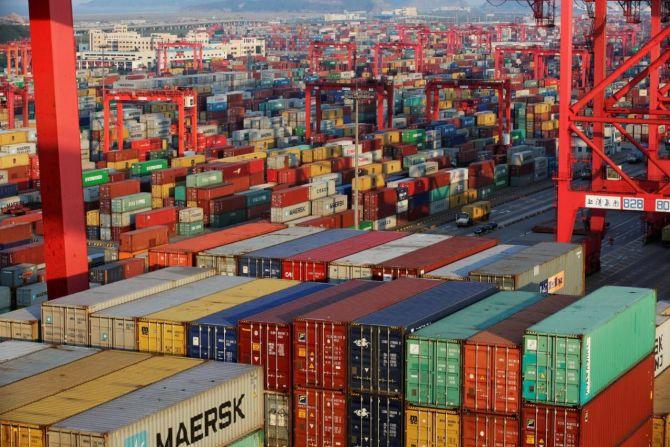 After being postponed repeatedly for five straight months, the government will come out with the mid term review of the foreign trade policy (FTP) on December 5.
The five-year FTP is in effect since April 1, 2015 and aims to facilitate exports so that the country manages to send out $900-billion goods and services by 2020.
It also aimed at increasing India's share of world exports to 3.5 per cent, from 2 per cent.
The mid-term review of the FTP is aimed to take stock of changing aspects of global trade, rationalise trade norms and bring into play new policies to boost trade facilitation that may include tweaks in the export promotion schemes.
This was supposed to coincide with the July 1 rollout of the goods and services tax (GST) regime.
At the last assessment meeting of the FTP, senior officials mentioned that the December deadline was difficult to meet.
However, work has picked up after a recent push from Commerce and Industry Minister Suresh Prabhu, told senior ministry officials.
They added the FTP had been postponed on account of the debate on whether to reduce this target.
Apex exporters body the Federation of Indian Exports Organisations (FIEO) had informed the ministry that the targets may need to be brought down, an official said. It was also indicated that the $900-billion target could be brought down finally.
FIEO director general Ajay Sahai said exports would need to grow at a compound rate of 27 per cent annually until 2020 for the existing target to be reached.
"With global trade growth forecasts still slow at 2.4 per cent, I'm expecting a compound growth of 15 per cent annually for India's exports," said Sahai.
This will allow total exports to reach a cumulative $700-750 billion by 2020, he added.
Currently, assessing the effects of the GST regime on the export system and the export promotion schemes were throwing up new challenges every week, they explained.
They also pointed out that traders' prime concern of a huge backlog over the yet-to-be disbursed GST refunds has been attempted to be addressed in the FTP.
Since July 1, when the new tax regime came into effect, merchandise exports have limped on account of technical glitches, repeatedly changing export norms and operational issues such as low on ground implementation of said norms.
Apart from a Rs 50,000 gamut of tax refunds that is awaited by the industry, input tax credits have also been very slow on the disbursement front, FIEO claims.
India's exports dipped for the first time in 15 months in October falling 1.1 per cent.
Last month's trade deficit widened the most in three years to $14 billion.
Exporters have also had to deal with state tax authorities who were not familiar with export procedures and, therefore, not willing to endorse documents.
All this happened even as the government moved fast to make key changes to procedural norms, including clarifications on the calculation of currency exchange rates for drawback, changes to certification procedures and provisions changing the requirement of bonds and letters of undertaking.
Complaints regarding the reduced utility of duty credit scrips, which only covers basic customs duty and not other charges under the integrated GST, were also being looked into, another official said.
Mid-term review
Apart from total exports of $ 900 billion by 2020, the current FTP aims to increase India's share of world exports to 3.5 per cent, from 2 per cent
The mid-term review of the FTP is aimed to take stock of changing aspects of global trade, rationalize trade norms and bring into play new policies to boost trade facilitation
The review was set to coincide with July 1 rollout of GST but had been postponed on the debate over whether to reduce the targets, officials said
They also indicated exporters complaints regarding reduced utility of duty credit scrips, which only cover basic Customs duty and not the integrated GST, were also being looked into
Photograph: Ally Song/Reuters