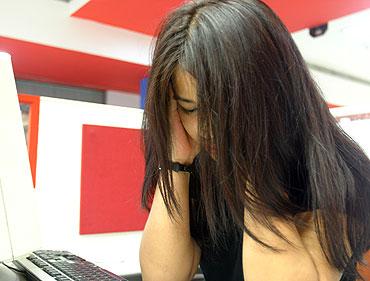 The government on Friday launched India's first National Mental Health Policy, aimed at providing psychiatric care to patients by expanding the hospital network, as well as primary care centres catering to that discipline.

The policy is backed by Mental Health Action Plan 365, which spells out specific roles for the Centre, state governments, local bodies and civil society organisations.

The policy also aims to provide training to physicians and paramedical staff for treating psychiatric patients.

"Universal access to mental health care is a specific goal of the government.

"It would find substantial articulation in the evolving National Health Policy and National Health Assurance Mission (NHAM)," said Union Health Minister Harsh Vardhan, while unveiling the policy.

Vardhan said October 10, observed as World Mental Health Day, would now also be observed as the National Mental Health Day.

The policy also entails remodeling of mental health institutes across the country on the lines of the National Institute of Mental Health and Neuro Sciences, Bangalore.

The new policy's objective is to provide universal access to mental health care by enhancing understanding of mental health and strengthening leadership in the mental health sector at all levels, Vardhan said.

The government is also planning to introduce the mental health Bill in Parliament in the next session.

"This time a policy group worked dedicatedly to develop its recommendations.

"I thank them for recognising that the vast majority of the mentally ill people in India live in villages and there is literally no care available for them," Vardhan said.

According to World Health Organization estimates, around 20 per cent of the country's population is expected to suffer from some form of mental illness by 2020, whereas there are merely about 3,500 psychiatrists across India.

Vardhan also called for de-criminalising attempt to suicide, which is presently a crime.

He said people often having mental trouble attempt to take the extreme step and need human care not prosecution.

A recent WHO report had said India sees the largest number of suicides globally and in the 15-29 years age group, it has the highest suicide rate.

The Centre will allocate funds to all hospitals in the country to enable them to open departments for treating patients in need of psychological and psychiatric health care and help those which want to upgrade their mental health care facilities.
The image is used for representational purpose only