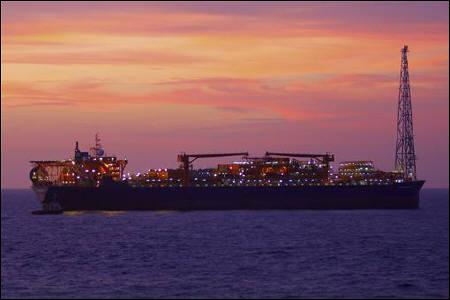 Former Australian judge Michael McHugh, who was appointed by Supreme Court to adjudicate on Reliance Industries' KG-D6 dispute, had slammed the government interpretation of his statements before quitting the tribunal.
McHugh, who was on April 29 appointed by the apex court as third arbitrator to a Tribunal to decide if the government was right in disallowing recovery of $2.37 billion of KG-D6 cost for gas output lagging targets, had initially declined to the offer saying his consent was not taken.
He, however, later agreed after lawyers for KG-D6 partners contacted him on May 29 explaining the process. But the government and its lawyers maintained that he cannot return once he has declined the offer, a stand that finally made him quit the Tribunal on July 20.
Before his July 20 decision, he wrote to government lawyers saying his May 25 email expressing intention of not accepting the Supreme Court offer cannot be construed as withdrawal from the Tribunal until the court accepts the move.
"It is well established that, although a military officer... may tender his resignation, it has no effect until accepted," he wrote. "Similarly, it may be the case that there cannot be a 'withdrawal'... in the case of a Court appointed arbitrator until the Court accepts the withdrawal." He said there may be questions if the statement in his May 25 email constitutes a withdrawal.
"A withdrawal from an office pre-supposes a prior acceptance of the office, and my statement in that email may amount to no more than a statement that I would not be accepting the office, not that I was withdrawing from an accepted appointment to that office," he wrote on July 8.
In the email, copies of which were also marked to V N Khare and S P Bharucha, former Chief Justices of Supreme Court who have been appointed by the government and RIL as their arbitrators respectively to the Tribunal, McHugh said his appointment as Chairman of the Tribunal was made by the Supreme Court and not by the parties.
"Given your client's attitude to me acting as Chairman, I have no particular desire to continue to act in the matter. I did not seek the appointment, and coming to India to conduct the arbitration is not without considerable inconvenience to me," he wrote to advocates for the government.
In fact his initial reluctance to accept the offer was primarily as his preoccupation may hinder him from quickly deciding on the case. But he later changed position after RIL lawyers on May 29 explained that there was no deadline and it would take some time to reach a decision given the issues involved.
The government and its advocates objected to this contact by RIL lawyers even though a copy of the May 29 email was marked to Oil Ministry as well as its technical arm DGH.
In his July 20 email withdrawing from the Tribunal, McHugh wrote that his decision and did not offer any reason except to say that "I have no doubt that it is in the best interests of the parties and will obviate further delay - which I regard as inevitable - if I continue to act as Chairman."