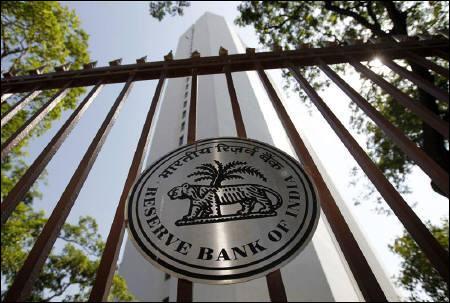 The finance ministry has ruled out the proposal for the appointment of a chief operating officer (COO) of the rank of deputy governor in the Reserve Bank of India (RBI), as the government feels no interim arrangements should be made for such high-profile appointments.
There is a provision in the RBI Act to appoint a maximum of four deputy governors. But the central bank, which has initiated the process of restructuring of human resources, had proposed to increase the number of deputy governors to five and executive directors to 11, from nine at present.
The central bank proposed that an officer on special duty (OSD) or a COO in the rank of deputy governor should be appointed as a stop-gap arrangement till the Act is amended.
However, at the board meeting of RBI in New Delhi on Sunday, the government nominees have conveyed the bank that they were not comfortable with such an arrangement.
According to sources, the government has asked the central bank to wait till the law is amended. The government has also asked RBI to develop consensus within the central bank for such an appointment.
At present, Arvind Mayaram, secretary, department of economic affairs and finance secretary, and G S Sandhu, secretary, department of financial services, are the government's nominees on the board.
A deputy governor's appointment has to pass through the appointment committee of the Cabinet, which is headed by the prime minister. In case of an OSD or a COO, the appointment could be made by RBI. While executive directors are appointed by the central bank, sources indicate there is a proposal to take the government's approval for such appointments.
According to present rules, a candidate is eligible for deputy governor's position, if he is below 60 years. A deputy governor can be appointed for a maximum of five years.
RBI has set up three committees - a committee on organisational restructuring headed by Executive Directors B Mahapatra and Deepak Mohanty; a committee to review training and skill development headed by executive director P Vijaya Bhaskar; and one on human resources headed by R Gandhi, recently promoted as deputy governor.
The restructuring plan proposed organising RBI central office departments in five clusters, namely, regulation and banking services, supervision and risk management, monetary stability, financial markets and infrastructure, and operations and human resources.
In addition, lateral induction on contract basis, as and when necessary, has also been proposed. Recently, the central bank has invited applications from external candidates for the post of specialist advisor (research) in Grade-F, which is chief general manager for the department of economic and policy research.