Industry chamber Ficci has sought details from the government about the "actual progress" of the mega infrastructure projects cleared by Cabinet Committee on Investment (CCI).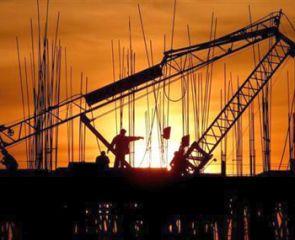 "We have asked for the details as to what is the actual progress on the ground. We hope to get some information and feedback. Because we (would be) encouraged to know see what has happened on the ground. Want them to show the evidence," Ficci President Sidharth Birla told PTI.

He was replying to a question regarding the impact on ground of the decisions taken by the CCI on mega infrastructure projects.

"I am not saying that we believe them or disbelieve them
but they are the best people to know what has happened. Because only they can tell what decision they have taken and whether they have been implemented or not...we should get some feedback," he added.
Cabinet Secretary Ajit Kumar Seth has recently said that the CCI has cleared 287 stalled projects worth Rs 5.5 lakh crore (Rs 5.5 trillion) and 250 such projects worth Rs 10 lakh crore (Rs 10 trillion) would be approved soon.
The government had set up the CCI in January with a view to fast-track project clearances. The CCI has had 11 meeting since its inception.
It is expected that the project clearance by the high powered CCI headed by Prime Minister Manmohan Singh will improve in investment climate and boost the sagging growth which dipped to a decades low of 5 per cent in 2012-13.