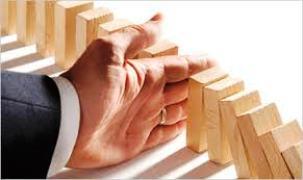 The collapse of the rupee is derailing India's hopes of raising more than $6 billion from the sale of stakes in state-run firms, jeopardising a key plank of Finance Minister P Chidambaram's blueprint to reverse the country's economic malaise.

Investor confidence has evaporated amid fears over the rising cost of funding India's gaping current account deficit, prompting New Delhi to delay plans to raise much-needed funds through partial privatisations, finance ministry sources said.

Hit by the US Federal Reserve's preparations to wind down monetary stimulus, which is driving up borrowing costs globally, India's rupee has lost 17 per cent since May -- touching an all-time low of 65.56 to the dollar on Thursday -- and the stock market is close to its lowest in 12 months.

"In the current situation, we cannot go to the market. We may have to wait for some more time before the market stabilises," said an official who attended a meeting with the finance minister on Monday to plan for the next three months.

Three weeks ago the cabinet deferred a decision on selling an 11 per cent stake in hydropower producer NHPC, which it had hoped would raise $300 million, after the power ministry raised concerns it would be undervalued in the current market.

Chidambaram announced in February a target of Rs 400 billion (Rs 400,00 crore) for this fiscal year through partial sell-offs of state-run firms, as part of his efforts to stave off a threatened ratings downgrade by reducing the fiscal deficit to 4.8 per cent of gross domestic product.

His ministry has not officially abandoned the target -- which many private sector economists already considered optimistic -- and is hopeful conditions will improve before the financial year ends next March.

The top official from the finance ministry's divestment department, Ravi Mathur, is on a tour this week to Singapore and Malaysia to drum up investor interest in the stake sales and in a proposed exchange-traded fund of state-run companies.

"We need a short window of two months to raise the funds," a senior government official with direct knowledge of the stake-sale programme said. "He asked not to be named because of the sensitivity of the issue.

"No one can say with certainty for how long the market will remain volatile," he said, adding that if it stabilised by the end of next month, the government could sell stakes in companies in October and November.

Currency slide

Past experience, however, shows that hitting the stake-sale target might be difficult. Similar goals were missed in each of the last three fiscal years, when market conditions were better.

India raised Rs 239.56 billion (Rs 239,56 crore) in fiscal 2012/13 against an initial target of Rs 300 billion (Rs 300,00 crore), and Rs 138.94 billion (Rs 138,94 crore) in the previous year against a target of 400 billion.

While a weak rupee makes Indian assets more affordable to foreign buyers, with no end in sight to the current crash rupee assets bought now will likely lose value in dollar terms. Currency weakness particularly reduces the attractiveness of Indian Oil Corporation. Sales of shares in IOC and Coal India Limited were expected to raise the bulk of the total stake sale target for this year.

IOC, the country's biggest refiner and retailer, sells fuels at state-set lower prices and gets partial compensation for the revenue losses through federal subsidies.

However, because of the rupee's slide, its oil import bill has risen sharply, which has derailed plans to end subsidies on diesel by June 2013.

IOC's shares have dropped 30 per cent since the beginning of May, when the rupee began its descent.

"All our oil companies now face difficult times," another finance ministry official said, noting it would not be easy to sell the stake in IOC because of the growing revenue losses.

In this fiscal year, which began in April, the government has so far raised $203 million by selling stakes in seven companies, including Hindustan Copper, MMTC Indian Tourism Development Corp. and Neyveli Lignite Corp.

Union pushback

Plans to sell a 10 per cent stake in Coal India have already been scaled back to 5 per cent because of resistance from unions that now oppose any privatisation of the world's largest coal company.

They plan a three-day strike next month to stop the 5 per cent sale from going ahead. "Maybe the process (stake sale) itself might get delayed.

(It) may not take place unless the market looks up," Coal India's personnel and industrial relations director, R. Mohan Das, told Reuters.

In June, Chidambaram said the government planned to raise nearly Rs 200 billion (Rs 200,00 crore) from the sale of the 10 per cent stake in Coal India alone.

Now the government could expect to raise just $2 billion jointly from the sales of Coal India and IOC stakes, given current market valuations.

The cabinet approved the IOC share sale this month, the officials said. Divestments in Hindustan Aeronautics Ltd and Bharat Heavy Electricals Ltd. before March 2014 are also key to the government's plans.
Additional reporting by Malini Menon and Nidhi Verma