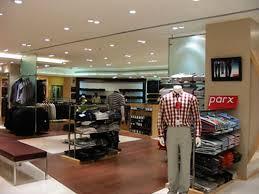 Raymond hangs its latest communication on a new hook -- wool for summers -- while Birla Cellulose of Aditya Birla Group has focused on Liva for a year
Raymond, led by its Chairman and Managing Director Gautam Singhania, is hanging its summer pitch on a new hook.

After replacing its tagline of years -- The Complete Man -- in 2013, it is now hoping for a summer of woolens.

Besides the curious peg, it is one of a growing tribe of textile players who are going to town with the makeup of their fabric, rather than peddle how sharp it might make the wearer look.

Raymond claims to be spending more than 10 per cent of its ad budget on its biggest campaign, called The Summer of Wool.

It has dared to connect wool, integral to both suiting fabric and synonymous with winters, to summerwear.

Experts say that wool is what lends a suit its sharp look.

Raymond is trying to make the key ingredient relevant in summer, when today's consumers are increasingly gravitating towards linen jackets and informal blazers, even at work.

"The move is aimed at reinforcing both the usage of wool among current users and getting new users into the Raymond-fold," says Mrinmoy Mukherjee, chief marketing officer, lifestyle business, at Raymond.

Raymond being a suiting brand uses wool a great deal as it gives a better fit. Fuelling its positioning is its innovation in light-weight fabrics with wool.

Sportswear brands such as Nike and Adidas sell products made of nylon and polyester which were considered to be bad at absorbing perspiration before these manufacturers cracked it.

Retailers such as Zara and Marks & Spencer have been selling wool-mixed garments through the year. Brand experts say Raymond should continue with the positioning for a period of at least five years as it would be an attempt to change consumer preferences.

"This campaign needs to continue to make the consumer aware.

"Initially, customers will come to try because of the campaign," says Arvind Singhal, chairman at Technopak.

"Wool as a fabric also has a cooling effect because of its insulation.

"It needs to be conveyed through continuous campaigns that a company like Raymond can sustain," says Prashant Agarwal, joint-MD at Wazir Advisors.

"We are trying to make consumers aware of the fact that wool as a fabric is a great choice given that it is all-weather, natural and it breathes. We are also looking to highlight that consumers can wash wool fabrics at home and they are easy to maintain," says Mukherjee.

Raymond's using what goes in its fabric as the message is also reflected in what Aditya Birla Group has been working for the last one year.

Birla Cellulose heavily promoted Liva, a fabric made out of viscose staple fibre which is 100 per cent biodegradeable with high absorbent properties, making it similar to cotton.

The company pushed the fabric as a brand and tied up with fashion and apparel brands such as Global Desi and Van Heusen.

The pitch has been tailored on the lines of making the consumer aware about the ingredient in the fabric, rather than the styles in fashion.

Textile companies are increasingly branding fabric ingredients through mainstream advertising, to break the clutter and broad-base their appeal all year round and for newer sets of consumers.

Brand experts say that Raymond has taken a step towards educating the customer about worsted fabrics and its all-season relevance, especially in the context of the challenges the industry is facing today.

Not only has ready-made garments eaten into the share of bespoke formalwear, in which these brands have their largest revenue source, woollen garments market has shrunk.

"While other brands have de-grown, and the overall wool category has witnessed de-growth, Raymond has been able to sustain wool volumes and increase our dominant market share.

"As a category leader, we are now focusing on driving the growth of the wool category by highlighting the versatility of wool," says Mukherjee.

Raymond is also including the lower-end, by introducing woolen fabric called True Star at Rs 549 per metre to bring in volumes. At the same time, it is eyeing more in the premium end with Super 250 which is made of extra fine wool.

Raymond is advertising in more than 70 malls and has over 600 hoarding all over the country, making it its biggest outdoor communication as well.

Ad industry veterans estimate the campaign cost to be around Rs 10 crore (Rs 100 million), based on the scale.
Image: A Raymond showroom