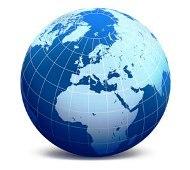 The government on Thursday decided to set up a working group, comprising of top bankers and industrialists, to help increase India's competitiveness in exports which are likely to touch $200 billion this fiscal.
The working group members have been selected from the board of trade, which met here under the chairmanship of Commerce and Industry Minister Anand Sharma.
"This has been a comprehensive review," Sharma told reporters after the BoT meeting. The group will include State Bank of India chairman O P Bhatt, ICICI chief executive officer and managing director Chanda Kochhar, Pawan Munjal of the Hero group and Kiran Mazumdar Shaw of Biocon.
They are all member of the BoT.
The working group will submit a report in 3 months, 'on the thrust areas to increase India's
export competitiveness and manufacturing capacity,' Sharma said.
He said Indian exporters have been developing new markets as a conscious effort after the economic crisis had hit the traditional destinations.
The US and the European Union are among the largest traditional markets for the Indian exports.
Asked about the export performance in 2010-11, Sharma said, "This year we are on course to meet our modest export target of $200 billion".
Exports aggregated $103 billion in the first half of the current fiscal.