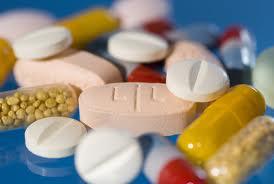 The Indian drug regulator is set to conduct routine inspections at the manufacturing facilities of Chinese and other foreign companies supplying active pharmaceutical ingredients to domestic pharmaceutical firms.

The move follows a spate of international regulatory enforcements on Indian drug firms, which import more than 80 per cent of their API or raw material requirement for manufacturing finished formulations, mainly from China and Italy.

The drug regulator, along with the commerce ministry, has already expedited talks with the Chinese government, regulator and industry to conduct these inspections on a routine basis.

Drug Controller General of India G N Singh, back from a six-day trip to China last week, said: "Many API-related quality issues have been flagged recently.

"Since we source a majority of these from China, it is essential to ensure quality and efficacy is maintained at manufacturing facilities supplying to Indian companies."

Sources told Business Standard the government and the regulator were anticipating more stringent checks by international regulators, especially on API sourcing.

Lately, a number of API manufacturing facilities from India, as well as China, have come under the scanner of the US Food and Drug Administration.

This has led to import alerts barring their supplies of medicines to the US.

In the past, the regulator has conducted inspections in China, but these have been sporadic and have often faced resistance.

In 2011, a three-member delegation, comprising inspectors from DCGI's office, was sent back by a Chinese bulk drug exporter to India.

The regulator again visited China the following year, inspected some facilities and came back to cancel licences of various Chinese bulk drug exporters.

According to the health ministry, around 10 Chinese bulk drug manufacturing firms were inspected in 2011 and 2012 and 16
import licences, besides the registration certificate of one firm, were cancelled.
For over a year, the regulator has also been planning to open an office in China to facilitate inspections.
However, nothing concrete has happened in that direction so far.
"We have been carrying out inspections in China on an annual basis. We did that once each in 2011 and 2012.
"But now we are looking at more frequent inspections," Singh said, adding that his recent trip was to ensure the inspections were facilitated and conducted properly, with government and regulatory intervention.
Over the past few years, China has emerged as a major API producer -- its landed price in India being much less than its production cost here.
Indian drug makers, now wanting to move up the value chain, import over 60 per cent of API from China and 10-15 per cent from Italy.
While some domestic companies still manufacture API, most of that is utilised for captive consumption, as margins in the API business are much lower than in formulations.
In contrast, Chinese drug firms are mostly into API manufacturing.
Various international regulators, including US Food and Drug Administration, are very particular about API sourcing.
Apart from seeking approval for formulation manufacturing facilities, companies are also required to secure US FDA's approval for API manufacturing facilities before supplying medicines to the US.
IN SEARCH OF THE MALADY
APIs: The active chemical or ingredient used in manufacturing dosage form of a drug
60%: China's share in India's overall API imports
10-15%: Italy's share in India's overall API imports
10%: APIs' share in India's Rs 65,000-crore pharmaceutical market (formulations comprise the rest)
Tight norms: International regulators are tightening norms for API manufacturing facilities
Sourcing: DCGI expects more stringent checks on API sourcing