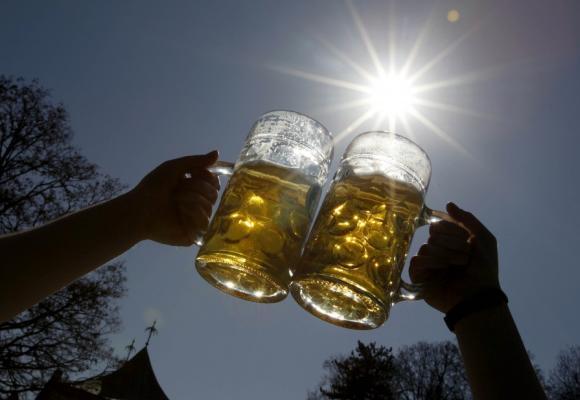 Diageo, the world's largest distiller, has been focusing on compliance at United Spirits Ltd (USL) after its acquisition of a controlling stake in India's largest spirits maker.

It has brought in its global head of ethics and compliance to USL to ensure the company is in sync with its global operating standards.

Steven Grubb, previously global compliance and ethics director for Diageo, London, has been sent to the office of USL in Bangalore. Grubb has been given a new title — global compliance transformation director (new business).

A spokesperson at USL said, "Our internal management matters will remain within (the company) and we will not offer comment." Diageo, too, did not respond to queries on the development.

Grubb's role is to lead and direct necessary changes in the new businesses acquired by Diageo to ensure they follow the company's stringent standards of compliance and corporate governance. He will provide "appropriate levels of assurance on progress to the Diageo board".

In his previous role of five years in London, Grubb had developed and implemented a compliance programme at the maker of Johnnie Walker whiskey and Smirnoff vodka.

At Diageo, there is an annual certification requirement for all senior employees to conform compliance with the code of business conduct or to identify areas of possible non-compliance. Grubb used to report directly to Diageo's Chief Financial Officer Deirdre Mahlan and the audit committee on compliance and ethics matters.

Diageo had made it clear
from the start that driving compliance at USL was its top priority. Its Asia-Pacific head, Gilbert Ghostine, had told
Business Standard
in September: "It is important for us that United Spirits as a publicly quoted company in India operates at the highest standards of controls, governance and compliance."
Diageo had recently also appointed a UB Group veteran of 25 years, Ashoke Roy, as deputy president for ethics, compliance and audit at USL. Roy was earlier chief financial officer of Whyte & Mackay but has always been with the internal audit division of the company.
This focus on compliance, apart from the spotlight on making the USL portfolio premium, has led to a drop in volumes at USL but Diageo isn't complaining. Diageo has said it had factored in the negative effect that focus was having on the volumes of USL, which sold 124 million cases in 2012-13.
Karnataka HC order 'wrong'
Diageo on Thursday said a December 20 Karnataka High Court bench order annulling its purchase of UB Holdings' stake in USL for Rs 1,460 crore "was wrong in law and based on erroneous facts". It said its purchase of around 10 million shares of USL was "genuine and bona fide".
It has also denied allegations of a "parallel transaction" through which Rs 4,000 crore was moved out of India to a tax haven for USL's Whyte & Mackay acquisition in 2007. "That transaction significantly pre-dates the events that are the subject of the current legal proceedings and has nothing whatsoever to do with Diageo's transaction to acquire an interest in USL agreed on November 9, 2012," the company said.