A number of companies are hitting the stock market with public offers despite the volatile investor sentiment, with three companies slated to launch their IPOs in the next two days, taking the total number to 12 this month.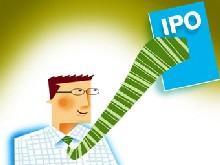 The companies that plan to come out with IPOs this week include Flexituff International, a manufacturer of flexible intermediate bulk containers, information technology firm Taksheel Solutions and stockbroking firm Indo Thai Securities.

In addition, transformer manufacturer M and B Switchgears' Rs 90 crore (Rs 900 million) IPO and financial service company Onelife Capital Advisors' Rs 37 crore (Rs 370 million) public offer opened for subscription on Wednesday.

According to market experts, these are small-size IPOs and the amount involved is also not huge, so it will be interesting to see investors' response.

"These are small-size issues and the amount is also not massive and it will be interesting to see their response. I think these companies must have got some comfort from institutional investors," Destimoney Securities MD and CEO Sudip Bandyopadhyay said.

Geojit Financial Services Research Head Alex Mathew said, "Any company with sound fundamentals will get a good response from investors, even in bad market conditions."

Another leading expert, CNI Research CMD Kishor P Ostwal, said, "Market condition is very bad and I don't advise investors to subscribe to any issue and subscribe only when a state-owned firm comes out with a public offer."

Flexituff International's Rs 100 crore (Rs 1 billion) initial public offer and Taksheel Solutions' Rs 80 crore (Rs 800 million) IPO will open tomorrow, while Indo Thai Securities' Rs 32 crore (Rs 320 million) stake sale will begin on Friday (September 30).

Notably, air charter company Swajas Air Charters' Rs 37 crore (Rs 370 million)
initial share sale, which closed today, has failed to generate interest among investors.
In contrast, the stake sales of six entities - RDB Rasayans, Prakash Constrowell, PG Electroplast, TD Power Systems, SRS Ltd and Brooks Laboratories - earlier this month were oversubscribed by 2-3 times, which analysts termed a decent response amid the prevailing market conditions.
As many as 15 companies launched initial share offers in the month of September last year.
This year, nine firms have already opened their IPOs for subscription in the current month and another three are in the pipeline.
The 30-share Sensex has declined by 1.76 per cent in the month of September so far, closing at 16,524.03 points on Tuesady.
It seems that the public's appetite for the stakes offered by Indian companies through share sale programmes is on the wane. IPOs and FPOs in the first six months of 2011 mopped up over Rs 11,000 crore (Rs 110 billion), just one-third of the year-ago levels.
A total of 34 companies raised Rs 34,150 crore (Rs 341.50 billion) through initial and follow-on public offers in the January-June, 2010, period, while 22 companies collectively raised Rs 11,421 crore (Rs 114.21 billion) in the corresponding period this year.
Interestingly, 15 companies - including Anil Ambani Group firms Reliance Infratel and Jindal Power - have refrained from bringing out their IPOs so far this year despite obtaining the go-ahead from market regulator Sebi.
In 2010, Indian public and private sector companies raked in about Rs 59,523 crore (Rs 595.23 billion) from the primary market.
The total mop-up from IPOs and FPOs this year is expected to touch Rs 90,000 crore (Rs 900 billion). In 2009, there were a total of 20 IPOs, which raised close to Rs 20,000 crore (Rs 200 billion).