The idea of limiting induction of private sector talents only for top management positions is also being seen as a half-hearted step incapable of bringing about the transformation sorely needed in the PSU banks' work culture, notes A K Bhattacharya.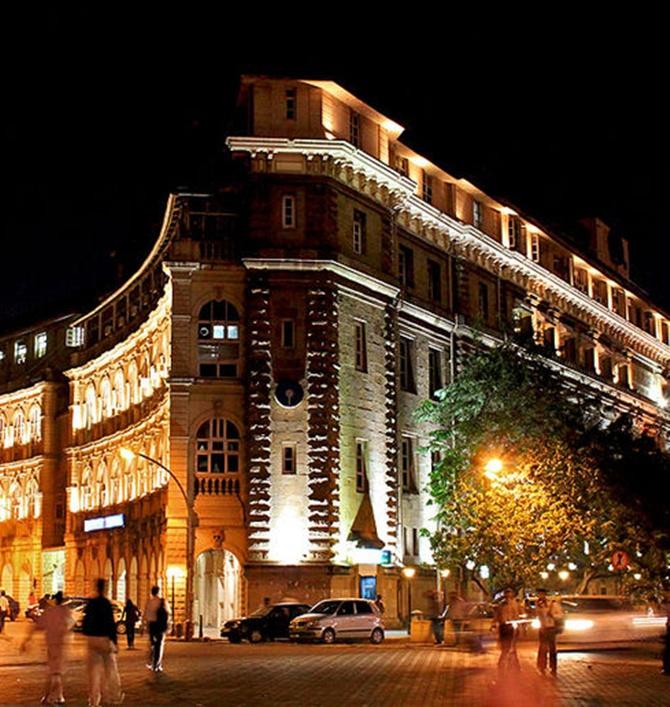 The government package for public sector banks, announced last Friday, has been welcomed by the stock market with the PSU banking index booking smart gains.

Financial sector experts, however, continue to remain unimpressed as they are of the view that what has been announced leaves a lot more to be desired.

It would, therefore, be useful to make an attempt to understand the political context in which the package was announced as also its political significance.

After all, no economic policy landscape can be understood in its entirety without getting a sense of its political background and compulsions.
The package for PSU banks had essentially four components.

One, it proposes to set up a Bank Board Bureau, which would oversee the governance of the PSU banks, thus seeking to distance the running of these banks from the political leadership in the government.

Two, fresh equity has been committed for infusion into PSU banks to improve their capital adequacy.

Three, private sector talents will be inducted into their managements and the appointment of new heads of a few PSU banks has already set the ball rolling.

And four, a new institutional mechanism is to be set up to repair the balance sheets of stressed banks by taking on their non-performing assets.
Experts are disappointed because it is not clear if the proposed Bank Board Bureau would be able to function as independently as expected of it, given its composition marked by the presence of a senior finance ministry bureaucrat in it.

Such a pessimistic view may have gained credence with the realisation that the proposal for a banking investment corporation to act as a holding company for public sector banks would be subject to legislative changes - an idea which may once again meet with stiff resistance from Opposition parties in Parliament.
It is also not clear if the fresh capital for these banks would be as effective without enforcing transparent performance criteria for all such infusion.

The idea of limiting induction of private sector talents only for top management positions is also being seen as a half-hearted step incapable of bringing about the transformation sorely needed in the PSU banks' work culture.

And finally, without any talk of disinvestment of government equity and indeed asserting almost to the contrary that the share of government equity would not go below 52 per cent, the road map for PSU bank reforms looks complicated and even a little confused.
Given the current political situation, it would be reasonable to assume that the package of PSU bank reforms reflected the government's realisation that its political capital in getting any change passed by both the Houses of Parliament is woefully inadequate and poor.
Almost the entire monsoon session of Parliament was washed out as the Opposition, led by the Congress, stalled its proceedings including the passage of Bills to introduce the goods and services tax and amend the land acquisition law of 2013.
What hope in such circumstances could the government have of introducing a big-bang reform like the creation of a banking investment company or reducing its equity in PSU banks below 51 per cent?
Such changes would have required Parliament to function and the Opposition parties to discuss the legislative changes and vote on them for their approval. Prospects of such debate and approval look extremely remote in the current situation.

By not specifically promising such a change in the PSU banks' ownership structure, the government has acknowledged the political reality and shown the maturity of not creating another impasse and thus preventing the uncertainty associated with it.
It is a lesson that the Narendra Modi government has learnt from its embarrassing failure in getting its legislative business approved in the just-concluded session of Parliament. That lesson is political pragmatism.

So far, in spite of the reverses faced in Parliament, the Modi government's leaders continue to take digs at the Opposition parties while tom-tomming their own achievements.

That kind of an attitude can hardly soften the Opposition leaders into taking a less adversarial stance on legislative changes, particularly when the government does not have a clear majority in one of the Houses of Parliament.
Thus, it makes sense for the government not to go for the big reforms requiring legislative changes as long as it does nothing to win over the Opposition, drum up adequate support in Parliament or get the required number of seats in both the Houses in its favour.
Pragmatism also shows in its realisation that as long as it fails to bring government equity below 51 per cent in PSU banks, any decision to give up control on their governance completely could be questioned and become controversial.
If the government has majority equity in PSU banks, it must also be in a position to answer questions on their governance in Parliament and demonstrate that it has adequate levers of controls as the majority shareholder. Not doing so would again be a subject of political debate and controversy.
More than 15 years ago, on February 29, 2000, Yashwant Sinha, then finance minister of the Atal Bihari Vajpayee government, had announced his government's decision to accept the recommendations of the Narasimham Committee on Banking Sector Reforms to reduce the requirement of minimum shareholding by government in nationalised banks to 33 per cent.
"This will be done without changing the public sector character of banks and while ensuring that fresh issue of shares is widely held by the public," Mr Sinha had stated in his 2000-01 Budget speech. However, that proposal was abandoned in the face of stiff political opposition.
By sheer coincidence, Yashwant Sinha's son, Jayant Sinha, is now a minister of state in the finance ministry and has been closely involved in formulating the current banking reforms package. Obviously, the son couldn't have forgotten the lesson that his father had learnt the hard way!