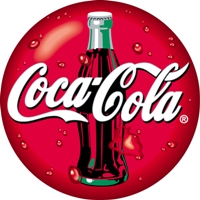 EKoCool is a great idea, but the price tag may prove to be a dampener Sakhidevi smiles radiantly as she serves chilled Coke at her shop.

That's a real big deal for this store-owner in a small village off Agra which goes without power for several days at a stretch.

"My daily earnings have gone up three-fold," Sakhidevi says.

The credit for this goes to Coca Cola India's innovation -- 'eKOCool' –- a solar power-operated cooler that has a capacity to store two crates (48 no) of 300 ml Coca-Cola glass bottles.

Coke officials say eKoCool is a part of the company's bid to increase sales in rural India.

Coca-Cola is currently piloting eKOCool in upcountry Agra with 20 units, with plans to test-market 100 units across the country by the end of this year.

The company is also considering selling Kinley (its mineral water brand) in tourist places like Agra through these solar coolers.

Sunil Gulati, GM-technical, Coca Cola India, says, "eKOCool will also help in maintaining the quality of edible products in rural areas. We have already received a bulk demand of 40 units from African countries too."

But the jury is still out on the sustainability of this experiment.

To begin with, the company is supplying eKoCool to a few shopkeepers free of cost. But at a later stage, the coolers will be sold for Rs 45,000.

That' s a steep price and nobody is sure whether rural retailers will find it cost –effective.

For example, Coke came out with coolers called 'Eutectic" in 2007 for markets which get 8-10 hours of power every day. Four years later, just about 17,000 such coolers have found takers because of the cost of the products.

Coke is aware of the problem. Asim Parekh, VP-technical, Coca Cola India, says the cost factor is the only challenge in promoting such energy-efficient products. Since eKOCool is still in a nascent stage, the company along with its bottlers is providing it free to retailers.

But he is sure of a demand spike if the government decides to subsidise such energy-efficient products.

Anand Ramanathan of KPMG says while the concept of chilled beverages in power-starved
areas is a great idea, rural retailers would find the coolers too expensive.
"Also, the operational and logistics costs are much more than what is projected. It would be a real challenge for Coca Cola to identify markets and place these products," he adds.
Ramanathan, however, says the novelty value will prompt competitor Pepsico to find some storage solution for their products in rural areas.
FMCG companies are divided on its usefulness.
Dabur India, which operates in the juices category, finds the solution feasible only for glass bottles.
Unlike soft drinks where glass bottles are the most popular format for on-the-go sales, a bulk of juice sales come from home consumption which is one litre packs.
Also while glass bottles can be chilled in such coolers, tetra packs of juices would get damaged in them.
About 85 per cent of Dabur's sales come from one litre packs and the rest through 200 ml packs.
India's leading butter brand, Amul, also agrees that the affordability and maintenance cost of solar-operated products are too high, but still sees value in such products.
"We welcome the Coke initiative, and are evaluating such products and opportunities for our distribution as well," says Jayen Mehta, GM, Amul India.
The company has already installed solar-operated fat testing machines in all village co-operative societies of Gujarat to test the quality of milk collected in these centres.
Mehta says the company installed 4,500 bulk milk coolers about two years ago for storing the huge quantities of milk procured every day.
Others such as Mother India also see value in products like eKoCooler.
Munish Soni, deputy GM-marketing, Mother Dairy, says this product could be equally helpful in metros like Delhi where retailers have a habit of switching off power to save electricity cost at the expense of product quality.
Unlike ice-cream which melts, products like curd and dairy items develop organoleptic properties (perceived by sense organs) if not stored well.
Also, alternative power solutions come in handy in places like the National Capital Region where long power cuts are a regular feature.