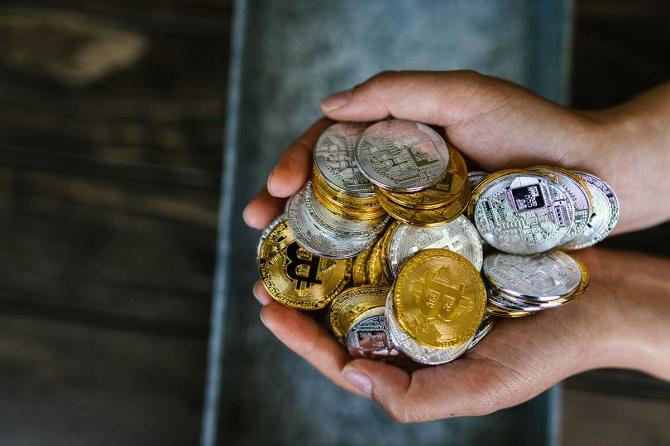 Cryptocurrency exchange CoinSwitch on Friday, January 6, revealed that it currently holds about Rs 1,083.45 crore (Rs 10.83 billion) of its users' assets and has enough reserves to meet withdrawals made by them even in 'turbulent' times.
The firm, backed by the world's leading investors such as Andreesen Horowitz (a16z), Tiger Global and Sequoia Capital, released its proof of reserves report in a bid to bring more transparency to its users.
The report, by financial auditor INMACS, states that the company held more assets than its users' holdings on its platform and that it did not borrow or reinvest against any of its users' crypto assets.
According to the report, CoinSwitch has 7.21 times more cash holdings in rupees, compared to that held by its users on its platform.
In the case of Bitcoins (BTCs), CoinSwitch holds 1.71 BTCs for every bitcoin held by its users. For another popular cryptocurrency, Ethereum, this ratio stands at 1:1.03, the report says.
Eighty five per cent of the crypto assets owned by CoinSwitch users are held in its custodial wallets while the remaining 15 per cent are held on other exchanges such as CoinDCX, WazirX, Binance, and CoinSwitchX.
The report is based on an audit of holdings and balances conducted on November 4.
The company on Friday shared the addresses of its major wallets, allowing users to verify its claims.
As of January 6, 2023, the company held about Rs 933.83 crore worth of assets in these wallets.
At the time of evaluation, it accounted for 86.2 per cent of all user assets in its custody.
The remaining assets, worth Rs 149.62 crore, are held on different exchanges such as CoinDCX, WazirX, and Binance.
'Since we have made our wallet addresses public, users or researchers may use any of the publicly available blockchain explorers to independently verify the holdings in these wallets,' CoinSwitch stated.
'We believe this is a more open and flexible approach to validating the holdings,' the company said while sharing the report.
Global cryptocurrency exchanges have witnessed a big slump after investors pulled out billions of dollars from crypto markets.
The collapse of the world's second-largest crypto exchange FTX, its native token FTT, and the sister trading firm Alameda Research triggered users to pull out massive amounts from crypto-linked assets.
CoinSwitch said it did not have any exposure to FTX.
'We initiated the review even before the FTX crisis. We voluntarily started this exercise in July 2022 as part of our trust and safety practices sometime after the crypto market crash in mid-2022 and the collapse of Vauld,' CoinSwitch stated.
'Now that we have published our wallet addresses, our current crypto holdings can be validated by anyone on-chain,' CoinSwitch added.
According to the news site Bitcoin.com, Bitcoin, Ethereum and stablecoin owners removed roughly $19.19 billion in crypto assets from centralised exchanges in just 50 days of FTX's collapse on November 5.
Nearly 356,848 bitcoins and 4.48 million Ethereum units have been withdrawn from crypto trading platforms worldwide ever since.
The drop in user trust after the FTX crash has worsened the situation for Indian crypto firms, prompting them to bring in new measures of transparency.
CoinSwitch's competitor CoinDCX, another leading Indian exchange published its proof of reserves report in November, while WazirX may soon publish its own report.
CoinSwitch recently diversified its solutions by add seven new offerings, including fixed deposits, bonds, exchange-traded funds (ETFs), stocks, and mutual funds amid rising headwinds in the crypto market.
"The past year has been turbulent -- for the markets and the world in general. However, I believe that bear markets are the best time to slow down, think things through and build," said Ashish Singhal, Co-founder and CEO, CoinSwitch.
"And that's what we at CoinSwitch did in 2022: We hunkered down and built. I'm excited to bring these products to you in 2023."
*Kindly note the image has been posted only for representational purposes.
Feature Presentation: Ashish Narsale/Rediff.com