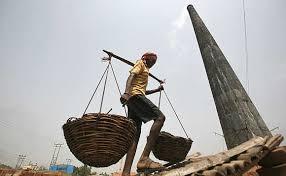 Forced to cut the volume of coal sold through electronic auction, government-owned Coal India Ltd is likely to go for a rise in the notified price for sales under fuel supply agreements with power companies.

The company bought peace with the Union coal ministry by agreeing to almost halve its e-auction sales at 30 million tonnes this year, to make more coal available for the fuel-starved power sector.

However, this would come at a cost, with a rationale for a rise in the price of what is sold to companies in the sector, says the coal ministry in a communication to the Prime Minister's Office.

Union coal and power minister Piyush Goyal had earlier directed CIL to cut its e-auctions by more than 50 per cent to 25 mt in 2014-15 from 58 mt last year. This had been initially opposed by CIL's board of directors.

The process of reducing these sales is on. The e-auction sales rose 30 per cent over a year before to 14.65 mt in the April-June quarter but sources say it dropped to three mt in the next two months, July and August.

Officials say CIL's loss of revenue due to lower e-auction sale would be around Rs 2,000 crore (Rs 20 billion) this year.

Hence, the suggestion on compensation with a price rise was mooted by the coal ministry.

"The ministry has sent an impact assessment file, which clearly says there would be 'price rationalisation' of the coal sold under notified prices to neutralise the revenue loss," a source said.

CIL itself would not comment.

Amid differences between the coal ministry and CIL over the matter, the PMO had earlier asked the ministry to assess CIL's concern before taking a decision.

In its response to PMO, the ministry has suggested 'price rationalisation'.

In 2013-14, CIL earned Rs 12,767 crore (Rs 127.67 billion) from e-auction sales, with average realisation of Rs 2,196 a tonne.

This was 14 per cent higher than the Rs 11,148 crore (Rs 111.48 billion) in 2012-13.

A rise in coal price is also likely to factor in a rise in mining cost due to the rise in price of diesel and in the clean energy cess, earlier announced in the Union Budget.

The latter has been doubled to Rs 100 a tonne. it has been levied on coal, peat and lignite since 2010, to fund and promote promote cleaner energy initiatives.
CIL is likely to pass this on to its consumers.

Officials say a coal price rise also made sense as the government plans to offload 10 per cent stake in Coal India.

An apprehension of falling profitability on account of lower e-auction sales could affect the company's valuation and a decision on a coal price rise would offset this.

CIL's shares ended on Wednesday at Rs 344.90 on the BSE exchange, up 1.5 per cent from Tuesday.

Over the past year, the stock has had a low of Rs 236.03 and a high of Rs 423.85.