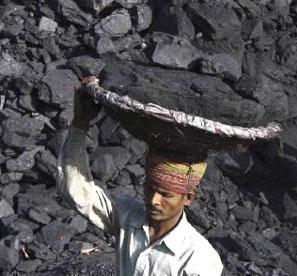 Government has given sanction to prosecute two senior public servants for alleged offence under the Prevention of Corruption Act in two separates coal block allocation scam cases, Central Bureau of Investigation on Wednesday told a Special Court.
The agency said that they have received the sanction order from the Department of Personnel and Training to prosecute K S Kropha, the then Joint Secretary of Ministry of Coal, and K C Samria, who was the then Director (Coal Allocation-I section) in the Ministry of Coal.
Senior Public Prosecutor A K Singh said the request for according sanction to prosecute these senior public servants was sent to DoPT in pursuance to court's earlier order in two separate cases pertaining to alleged irregularities in allocation of separate coal blocks to Navbharat Power Pvt Ltd and Kamal Sponge Steel and Power Ltd.
"It has been submitted by the investigating officer that pursuant to the order of this court and the consequent request made by CBI to the competent authority for considering according of sanction to prosecute K S Kropha and K C Samria has been accepted and government has accorded the necessary sanction," Special CBI Judge Bharat Parashar noted.
In the case involving KSSPL, Senior Public Prosecutor V K Sharma told the court that they received the sanction order from DoPT on Tuesday itself.
The court, after going through the sanction order placed by CBI in both the cases, fixed the matter for July 28 for order on cognisance.
The two separate cases pertain to alleged irregularities in allocation of coal block in Rampia in Odisha to NPPL and allocation of Thesgora-B Rudrapuri coal block in Madhya Pradesh to KSSPL.
In the KSSPL case, the court had earlier summoned former Coal Secretary H C Gupta, Kropha, Samria, KSSPL's Managing Director Pawan Kumar Ahluwalia, chartered accountant Amit Goyal and the company as accused in the case after refusing to accept CBI's closure report.
The accused were earlier granted bail by the court after they had appeared in pursuance to summonses for alleged offences under sections 120-B (criminal conspiracy) read with 409 (criminal breach of trust by public servant) and 420 (cheating) of Indian Penal Code.
Only Gupta was summoned for the offences punishable under provisions of the Prevention of Corruption Act.
In the NPPL case, the court had said it was prima facie clear that decision of allocating coal block to NPPL was taken by the MoC officers and screening committee, without keeping public interest in mind.
The chargesheet was filed against NPPL and its officials for offences under sections 120-B read with 420 of IPC for allegedly misrepresenting facts, including inflated net worth, to acquire coal block.
CBI had alleged that NPPL had fraudulently claimed in its application that it was supported by Globeleq Singapore Pvt Ltd, Navbharat Ventures Ltd and Mahalaxmi Group Ltd.
On the last date of hearing, the CBI had told the court that there was 'no progress' on the issue relating to grant of sanction by the DoPT to prosecute the two public servants and that relevant case records were sent to competent authority for considering according sanction to try Kropha and Samria.
The court, in its order of November 12, last year, had said that the acts of Gupta and the then senior MoC officials in overlooking alleged misrepresentation by NPPL for acquiring coal block, prima facie amounted to criminal misconduct.
In its order on October 13 last year, the court had noted that since Samria and Kropha were still in government service, no cognizance of alleged offences under anti-graft law could be taken against them because of want of sanction.