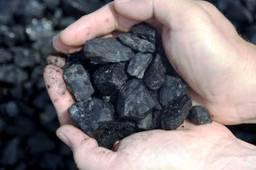 In a first, Coal India Ltd is set to fund construction of a large rail network connecting the country's coalfields.

For this, CIL would float a special-purpose vehicle that would lay a 180-km line for evacuating coal currently blocked in Chhattisgarh.

To cover its investment, in yet another first for the miner, it is planning to levy a user charge, marking its entry into haulage business.

While CIL would hold 64 per cent stake in the SPV, the rest would be shared between Ircon, a company under the rail ministry, and the Chhattisgarh government.

The move is part of a bigger plan being implemented under the PMO's watch to set up three rail lines, running 300-km across three naxal-affected but coal-rich states of Chhattisgarh, Odisha and Jharkhand.

The PMO has asked the coal, environment and rail ministries to complete the project in three years to free up 300 mt coal supply.

"This is an unprecedented move by CIL to ramp up supply.

"We will fund an arterial rail line running 180 km across coalfields.

"So far, we have built only small railway sidings of less than 10 km for in-house use," CIL Chairman S Narsing Rao told Business Standard.

He said the miner would fund 64 per cent, or Rs 2,880 crore (Rs 28.8 billion), of the Rs 4,500-crore (Rs 45-billion) cost for building the double-line broad-gauge Bhupdeopur-Korba-Dharamjai
rail corridor.
The decision was taken at a recent meeting of the PM's principal secretary, Pulok Chatterjee, with Rao, secretaries of the coal and environment ministries and Railway Board Chairman Vinay Mittal.
Rao said the CIL subsidiaries had approved the funding proposal.
The details of the user fee to be charged on companies in the power and steel sectors, a completely new concept, were being worked out.
It had been decided CIL would finalise a memorandum of understanding with the rail ministry on the projects funded by the miner.
The MoU would cover the financial obligation on CIL and the operational responsibility of the railways.
The line would connect the eastern and western corridors of Chhattisgarh's Mand-Raigarh coalfield, which houses 37 billion tonnes of high-grade reserves.
The field has a production potential of 40 mt a year.
The Planning Commission has granted in-principle approval for a 63-km section of the line.
As part of the plan, two more lines, covering 146-km would be laid to connect Jharkhand's North Karanpura coalfield with Odisha's Ib Valley.
Chatterjee has started quarterly review of the progress of the overall project.