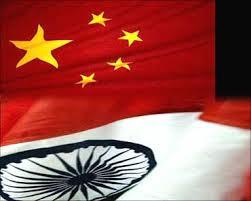 China wants to step up its investment in India to produce personal computers, Internet equipment, cell phones and televisions, Chinese Vice-Minister for Industry and Information Technology, Yang Xueshan, has said.

China is willing to encourage Chinese companies to invest in Indian industrial parks to produce personal computers, Internet equipment, cell phones and televisions, he said.

"We also suggest the two countries set up a communication mechanism between governments, enterprises and social groups," Yang was quoted as saying by the state run China Daily in Beijing on Thursday.

Besides pushing China to open up its markets for the lucrative Indian products like IT and Pharmaceuticals to offset $35 billion trade deficit in the $66.5 billion bilateral trade last
year, India is urging China to step up investments in India. India has offered to open special technology parks for China.
Chinese official teams have already visited few locations in India and a decision was expected to be taken by Beijing after the Lok Sabha polls in May.
Yang's comments regarding investments to produce computer hardware comes in the back of Chinese leaders' repeated calls for integrating India's software with China's hardware prowess to dominate the global markets.
In brief chat with Indian media on the sidelines of the SED, Yang denied any impediments for Indian IT firms entering the Chinese markets saying other companies are also getting contracts.
But Deputy Chairman of Planning Commission Montek Singh Ahluwalia, who headed the Indian delegation at the SED, said Chinese government could push a bit to get its state owned industry to open up more for Indian software firms.