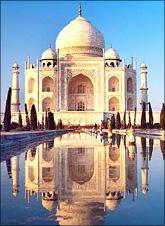 Addressing participants at the Tenth Editors' Conference on Social Sector Issues-2010 in New Delhi on Tuesday, Minister of Science and Technology and Earth Sciences Prithviraj Chavan said his ministries have been focussing on six priority sectors to ensure a better quality of life for Indian citizens.
He said these sectors were provision of:
High-quality manpower;
Affordable health care;
Food security;
Water security;
National security; and
Inclusive development with appropriate technology.
He also informed that under a new innovative scheme called INSPIRE (Innovation in Science Pursuit for Inspired Research), the government will select top one percent students who pass out 10th and 12th standard from every school and about 400,000 scholarships will be given, so that they may continue their studies in science discipline and focus on research.
Chavan said India's annual growth rate of scientific publications during the last five years was about 12 per cent against global growth rate of four per cent.
Making a mention of the intellectual property generated, he pointed out that India was ranked tenth globally, and is likely to achieve ninth rank in the coming years.
He said that to achieve the objective of providing improved quality of life and opportunities to every citizen of the country, the nation will have to address the following issues namely food security, energy security, water security, affordable health care for all, terrorism and internal security.
Complimenting the DSIR who have placed India in the Global Genome Map (GGM) by fully sequencing genome of an India, Chavan listed the priorities of Ministry of Earth Sciences.
He said that the establishment of a state of art Tsunami Warming Centre, ocean observation system, weather observation and modelling capabilities and atmospheric physics are some of the priorities. Possibility of earthquake prediction is being seriously explored, he added.
He expressed hope that a sustained growth rate of 20-30 per cent in the bio-technology industry will be achieved leading to favourable environment for promoting research and industry.