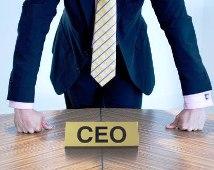 Taking a break from their hectic schedule and boardroom meetings, nine CEOs would display their singing prowess at a charity dinner event in Bengaluru to raise funds for children on July 16.

Kiran Mazumdar Shaw, Biocon chairman-cum-managing director, Shireesh Joshi, director marketing, Airtel Bharti, Sanjay Purohit, managing director, Levis India, Geetu Verma, vice president innovation, PepsiCo India, and Chandran Sankaran, founder & chief executive officer, Zyme Solutions, are among those who have agreed to 'sing for their supper' at ITC Gardenia hotel in Bengaluru.

Pankajj Chaturvedi, executive director and CEO, Rich Graviss Products, Manoj Nair, former CEO, VIBGYOR Net Communications, Sunder Ashok Genomal, managing director, Jockey India, Thomas Chandy, founder &
CMD Hosmat Hospitals, are the others, who have volunteered to sing.
The event, organised by Genesis Foundation, will comprise invitees who have agreed to pay for their table and some who have volunteered to sponsor.
The proceeds from the 'CEOs Sing for their Supper' event will go towards the treatment of seven children in need of surgery for cardiac disorders, treatment for cancer and thalassemia, the foundation said.
Last year, the foundation had organised the '6th CEO Chefs Share-a-Smile Lunch' in Bengaluru, which saw nine CEOs donning a new avatar of chefs for a cause.