The real estate sector, battling slowdown and many controversies, might finally have something to cheer about.
A day after the Budget, the industry estimates the sale of affordable homes could increase up to 20 per cent this year due to an additional exemption granted to first-time buyers. This benefit is for property worth not exceeding Rs 40 lakh (Rs 4 million).
The first-time buyers, who will avail a loan of up to Rs 25 lakh in 2013-14 for a property v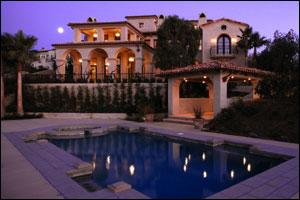 alue of Rs 40 lakh, will be eligible for an additional interest subvention of Rs 100,000, the Budget said. Currently, a tax rebate of up to Rs 150,000 is available.
The other end of the realty spectrum, luxury housing, might be impacted marginally due to another Budget announcement. This is about a provision related to property worth over Rs 1 crore (Rs 10 million). The rate of abatement on homes and flats of above 2,000 sq ft, or costing Rs 1 crore and above, has been reduced from 75 per cent to 70 per cent in the Budget.
Analysts and consultants are pegging the affordable segment at 15 to 20 per cent of the total real estate residential supply in India. Luxury accounts for 15 to 20 per cent. The chunk of the residential universe catering to the mid-segment, makes up a little more than 50 per cent of developers' portfolio.
A senior executive from a real estate firm said, "Sales for the affordable segment will go up 15-20 per cent in Tier-II and Tier-III cities. In the National Capital Region (NCR), some parts of Greater Noida and the Yamuna Expressway will see the increase in sales." However, metros won't have much of an impact with this development, as there are no properties available at Rs 40 lakh, he said.
Buyers in Bangalore, Pune, Noida, and Tier-II cities such as Nagpur, Jaipur and outskirts of metros where home prices are less than Rs 4,000 a sq ft, might stand to gain. So, a person buying a 600 sq ft flat at Rs 4,000 a sq ft in Bangalore can get the benefit of the Rs 1 lakh additional deduction from income tax. At Rs 24 lakh (Rs 2.4 million), he can borrow Rs 19.20 lakh (Rs 1.92 million) from banks, as they lend up to 80 per cent value of the property.
Manish Mehta, Vice-President, IndiaHomes, had similar views and said the sale in the affordable space is expected to grow up to 20 per cent. "Initially, this will lead to an immediate rush of enquiries. But, sales will be restricted to micro markets, which will provide property of up to Rs 40 lakh."
Gulam Zia, executive director, research at property consultancy Knight Frank said, "The benefit will be a great motivator for buyers in small cities". He said the top-six cities in the country have less than 25 per cent share of overall affordable housing supply in the country.
There are counter views as well. "There will be some sales, but it will not revive the market sentiment, as the concession is only for first-time buyers," Anshuman Magazine, chairman and managing director, CBRE South Asia, said.
He said there would be some benefits in select locations like Noida Extension in the NCR, but nothing in markets such as Mumbai.
On luxury housing, experts say the change in the abatement in service tax will not have a significant impact on this sector.
Mehta said people might hold their decisions for some time but sales would pick up with time.
Sameer Jasuja, of realty research firm PropEquity, felt overall flat costs would go up 0.6 per cent and developers will pass it on to buyers. "It will not have any impact on sales, as it is a marginal amount," he said.
Another executive from a real estate firm also argued that the change would have only one-two per cent impact on the overall costs.
So, for a high value property, this would hardly have any implication.