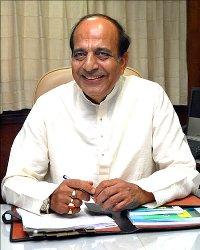 His proposal for hiking passenger fare led to his ouster as Railway Minister but Trinamool Congress MP Dinesh Trivedi said on Thursday he would do it again if given an opportunity, soon after his successor announced a rollback.

"I will present the same budget which I presented in parliament on March 14, if I am asked to do it again," Trivedi said when asked about the decision by Railway Minister Mukul Roy to roll back the fare hike.

However, he hastened to add, "It would not be appropriate to comment on other Minister's budget."

Roy on Thursday rolled back the fare hike in second class, sleeper class, AC chair car and AC 3 tier proposed by Trivedi in the budget.

Asked whether he was wrong in proposing the hike, he said, "Only time will prove who was right and who was wrong."

Trivedi had earned the wrath of his Trinamool Congress chief Mamata Banerjee for hiking
fares in the budget.
He was removed from the ministry on Sunday at the behest of Mamata and Mukul was sworn in as new Railway Minister on Tuesday.
"I am concerned about safety and you cannot have safety without modernisation and you can not have modernisation without resources," Trivedi said.
Observing that freight charges cannot keep subsidising the passenger fare, Trivedi said, "One thing is linked with another and you cannot keep on increasing your freight charges and freight cannot keep on subsidising the fare.
"I do not have any comment to make as long as the people who travel by rail are safe and as long as railway is an efficient service and adds to the GDP," he said.
But he promptly added that he is no more involved with the department and it would not be fair for him to comment on it.
"But I am nobody to comment because today I am not involved with the railways. Not fair for me to say anything," he said.
Image: Dinesh Trivedi