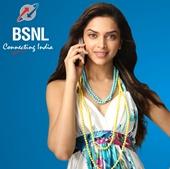 The state-run telecom major BSNL has put on hold its proposed plan to acquire a stake in the Kuwaiti telecom major Zain, said its CMD Kuldeep Goyal on Wednesday.
BSNL and MTNL had been approached by Vavasi, a New Delhi-based diversified firm with interests in telecom to energy, to partner it along with Malaysian billionaire Syed Mokhtar al-Bukhary for acquiring 46 per cent stake in Zain Telecom.
Zain Telecom was trading at 0.93 Dinar (K), down 4.12 per cent on the Kuwait Stock Exchange on Wednesday.
"The plan is on hold. We had sought some information from Vavasi about the company itself, which we have not yet received. We have not made any further progress on that. It could be implied that there is no further progress on the acquisition of Zain Telecom and is on hold", Goyal said.
Asked if BSNL is looking to approach Zain directly, he said "no further progress as far as this proposal on Zain is concerned".
MTNL chairman and managing director RSP Sinha also said that his company is not in the fray for Zain. "We are not in the fray. We do not have that much cash to have an acquisition of that size. The last quarter result of Zain shows that its profits are going down drastically. There are certain issues", Sinha told a television channel.
The PSU, which today announced a partnership with the England-based BT to offer managed global conferencing solutions to Indian corporates, said of the company has a Rs 14,000 crore (Rs 140 billion) capex plan for this fiscal, a major portion of that has already been spend on mobile line expansion and network.
"We have earmarked a capex of Rs 14,000 crore (Rs 140 billion) for 2009-10. Our expansion plans are going on… already 30 million planned mobile expansion is going on in various areas", Goyal said. BSNL expects to sign a deal on GSM lines with Swedish network gear maker Ericsson for the Northern and Eastern regions shortly.
The country's fourth largest mobile operator by subscriber base, last year sought bids for 25 million GSM lines each for its operations in the North, South and West and 18 million lines in the East.
Goyal said the company's revenue would take a hit due to a host of low tariffs announced by it following the stiff competition in the segment, but he hoped that volume growth will make up for that.
BSNL has already come out with one paisa per second plan, 49 paise per minute and one paisa per minute roaming plans, he said adding due these low value plans, there is going to be some hit on the revenues. "But we hope that with volumes picking up along with traffic, it should be compensated," he said.
Asked about reports of any CBI probe in BSNL-Swan Telecom deal, Goyal said he is not aware of any such probe.