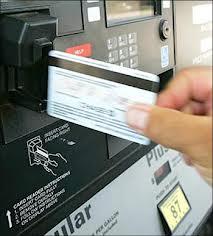 Conventional wisdom says customers in India couldn't care less whether they have a Visa, Mastercard, or RuPay in their wallets as credit and debit cards are known more by the issuing banks than the card company.

But the three big card brands obviously think otherwise.

While Visa continues to be the larger player in terms of market share, MasterCard is slowly, but surely, bridging the gap by offering additional features on the card.

So how do customers choose between a Visa or MasterCard?

According to Nitish Asthana, Executive Director, First Data, ICICI Merchant Services, the affinity of the customer to the issuing bank plays an important role along with the credit limit, simplified applications process, offers, rewards and the reputation of service.

"Visa and MasterCard are well entrenched brands and widely accepted across all merchant outlets and e-commerce websites," he says.

Akhilesh Tuteja, partner and national head, IT Advisory, KPMG India says that both Mastercard and Visa enjoy similar brand value, though Visa is perceived to be a more popular brand than Mastercard because Visa has an aggressive marketing strategy and is seen more often.

"To the end customer, it does not matter whether they hold a Visa card or one from Mastercard because both are accepted at most and similar merchant establishments.

"Offers and reward points are the other important features of a card.

"However, these are mostly bank initiated and rarely payment gateway initiated," he says.

Visa is the first card that banks always start their card business with, says Uttam Nayak, Group Country Manager for India and South Asia, Visa.

"We are leaders because from a bank's perspective our products are simple and easy to use.

"Our implementation and execution is robust and we have a developed a template for launches.

"We know what kind of operating process and IT infrastructure is required, how to write a policy document and our cards are easy to test at POS and ATMs", Nayak says.

If Visa was the first to offer Aadhar as an identity solution for e-KYC, MasterCard is not too far behind and is in the process of launching its own Aadhar linked solution, says Ari Sarker, Division President, South Asia.

The gap between Visa and MasterCard is narrowing, he insists.

His claim is borne out by Hari Shenoy, Digital Marketing, brand-comm, who says, Visa leads as far as size is concerned, whilst MasterCard is reportedly accepted in more countries.

Visa's network used to be larger previously, but now MasterCard's network is on par.

When compared to advantages that a brand like Visa could have, it is increasingly getting narrowed.

"Increasingly, cards tailored for certain lifestyles attract consumers from that segment -- eg, Airline co-branded cards that offer better travel rewards, shopping affinity cards, etc. Premium and platinum cards are on the rise," says Asthana of First Data.

Recognising this, Visa has associations with Olympics and FIFA globally, since these bodies symbolise highest quality of skill sets, points out Nayak.

In local markets, the association is with local properties. For instance, in India, Visa tied up with Sachin Tendulkar, way back in 1996.

"From a consumer's perspective, we have tie-ups that are relevant to them.

"The tie-up with Cafe Coffee Day to offer discounts at airport lounges for Infinite card holders and 10 per cent cash back for frequent flyers are some instance of this.

"Currently we are working on a platform for bill payments because people have to pay bills," Nayak says.

MasterCard is working on a contact-less card and a pilot project is expected to be launched late this year or early next year, Sarker says.

Apart from convenience and tie-ups, security is another area of concern for customers while choosing the card and both players are aware of this.

Both of them offer the 'Zero-liability feature' in their cards, where in if the card is stolen or misplaced, the cardholder is not liable to pay for any transaction made on the card.

"We realise that fraud is a big concern and we put customer at the centre of everything," Visa's Nayak says.

Another feature that Visa has introduced is Visa Risk Manager, which was introduced in 2011.

This identifies a transaction that is not typical of the customers' transaction and blocks it.

On its part, MasterCard has a similar feature, called MasterCard inControl.

The technology allows cardholders to determine how, when and where a card may be used.

Issuers can deliver real time information to cardholders and establish controls.

According to KPMG's Tuteja, Visa scores on dispute resolution because the process smoother.

This also shows that Visa has made better investments in their back-end support system than Mastercard.

Queering the pitch for them could be RuPay, which has recently entered the e-commerce space and is part of the payment gateway options, making analysts bullish on its prospects.

Shenoy agrees that RuPay has the potential to cause disruption and eat into Visa and MasterCard's market share.
"Many nationalised banks, cooperative banks and a few private banks are part of the RuPay network. It has a lower transaction fees that will benefit banks as well", he says.

Loyalty programs will be key and will drive stickiness to merchants and banks alike.

Customers are expected to seek value on the transaction experience, with features such as secure wallet and time of the transaction on the internet gaining more prominence in the decision.

SLUGGING IT OUT
Mastercard Plans a contact-less card, where you can tap and pay
Will launch MasterCard inControl with cap on expenses
Offers zero-liability feature in which transactions made through PoS will be covered
Visa Offers zero-liability feature
Offers Visa Risk Manager -- identifies transaction(s) that is not typical of a customer and blocks it
Working on a platform for utility bill payments