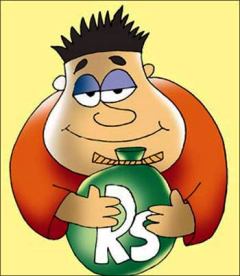 The Insurance Regulatory and Development Authority has finally given its nod for banks to become brokers for the segment.

But a rush of applications from banks, to become insurance brokers is unlikely.

In its regulations on licensing of banks as brokers, Irda said each applicant (scheduled bank) should have prior approval of the Reserve Bank of India.

The licence, once granted, would be valid for three years after which it would be renewed.

M Narendra, chairman and managing director of Indian Overseas Bank, said his bank was partnering with Life Insurance Corporation of India to distribute their policies.

"Becoming a broker gives multiple choice of products to customers. It is a good opportunity but we might look at it in the future, when there is more clarity on the structure."

The bank is also a joint venture partner in general insurer Universal Sompo General Insurance.

Insurance companies, especially the ones not led by banks, have been mooting for having an open architecture of bancassurance.

According to current regulations of Irda, bancassurance follows a corporate agent structure.

These regulations allow each bank to sell insurance products of one life, one general and one health insurance company each.

With most of the public and private sector banks already in a partnership either as a promoter or as a corporate agent with insurance companies, non-bank promoted insurers believe they have lost out on this distribution channel.

Conflict of interest is a factor, said officials, which might act as a deterrent for banks becoming brokers.

"Banks which are promoters or part of the promoter group of an insurance company would not be in a position to become insurance brokers.

"If part of a life insurance joint venture, they would likely become brokers offering products of non-life companies, and vice-versa. "However, in cases where they have both, life and general insurance in the group, it is not viable to become a broker," said a senior public sector bank official.

In terms of business from one client, Irda said such banks cannot have more than 50 per cent premium from one client and not more than 25 per cent of insurance handled by a bank (as broker)
is placed with the insurance company within the promoter group, separately for the life and general insurance business.
However, banks also see a good business opportunity.
C V R Rajendran, executive director, Bank of Maharashtra, explained that since they had a large database of customers, tying up with more insurers would increase competition, thereby increasing efficiency.
He added market forces would motivate banks to look at entering the insurance broking business.
Getting a nod from RBI, say bankers, could be a challenge, as the central bank had earlier expressed its reservations on this issue.
RBI, in one of its earlier financial stability reports, had said extant regulations did not permit banks to become insurance brokers.
RBI had said a bank assuming the role of insurance brokers might lead to a conflict of interests where the bank is also the promoter of an insurance company.
Insurance companies merely a matter of time, before banks would seek to become brokers.
Anup Rau, chief executive officer, Reliance Life Insurance, said it was only logical that banks became brokers, where they would be able to cross-sell and be more customer-centric.
"Though banks would be more liable to customers as insurance brokers, this is not an issue when they are selling right. People (banks) would see wisdom in becoming a broker. It is a matter of time. Let us give it a chance," he said.
The regulation said such insurance brokers (banks) had to maintain separate accounts for the insurance broking business and Irda could appoint appropriate officials to investigate the books of accounts of such brokers.
The finance ministry has been in favour of banks becoming insurance brokers.
In his budget speech this year, Finance Minister P Chidambaram said banks would be so permitted.
According to data for 2012-13, as much as 65-70 per cent of new premium of bank-led life insurers was generated from their bank partners.
For the life insurance sector as a whole, the bancassurance (corporate agency-bank) channel accounts for 30 per cent of total new business premium collection.