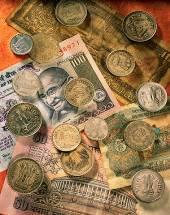 Bankers on Friday virtually ruled out slashing their lending rates, saying the 0.25 per cent cut in repo rate by the Reserve Bank does not help them bring down their cost of funds, which is too high at present.

Speaking on the impact of 0.25 per cent (25 basis points) short-term lending rate reduction earlier in the day by RBI Governor D Subbarao on cost of funds, State Bank of India Chairman Pratip Chaudhuri said, "One basis point is too high (when it comes to deposit rates). There is no scope (for a lending rate cut now)."

Chaudhuri has been calling for a 100 basis points cut in the banks' cash reserve ratio, which the Governor left unchanged at 4 per cent, for effective monetary policy transmission.

A cut in the CRR will help banks release their funds stuck with the RBI on which they do not get any interest from the regulator.

ICICI
Bank Chief Chanda Kochhar conceded that the rates in the certificate of deposits have been going down, but termed it as a cyclical phenomenon.
"The present downward movement in deposit rates will not be sustained. And a lending rate cut will depend only on the movement of cost of funds," she said.
V R Iyer of Bank of India said a cut in the repo rate (at which RBI lends to banks) alone does not impact the cost of funds and pointed toward other factors like the elevated cost of deposits, which are holding on.
Indicating towards liquidity tightness in the system, Aditya Puri of HDFC Bank said he does not see any impact on the cost of funds till the liquidity comes to a comfort level.
"The overnight borrowings need to come down to the comfort level of Rs 60,000 crore (Rs 600 billion) before we see a decline in the deposit rates."
The government should also start spending, which has not been happening for months, and the government's cash balance with the RBI is hovering over Rs 1 trillion towards the end of the last fiscal, Puri said.