Honda Motor Co will spend Rs 2,500 crore (Rs 25 billion) on a 120,000 cars-per-year plant in India, a senior executive said, as the Japanese carmaker looks to ramp up its activity in the country after splitting from its former partner.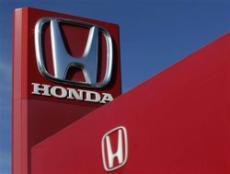 Honda will roll out its first car from the plant in Rajasthan next year, Yoshiyuki Matsumoto, Honda managing officer, told reporters on Tuesday.

The investment will allow the plant, which currently
builds car parts, to produce full vehicles. Honda will also introduce diesel models across its entire range in India, the company said.
Honda's car sales in India have grown by around 45 percent this financial year, bucking negative growth in the wider industry, thanks to its small Jazz and Brio models.
The Japanese carmaker ended a 16-year joint venture in India in August after buying out its former partner, which had disagreed with Honda over a ramping up of investment in the business that saw the Rajasthan factory delayed.