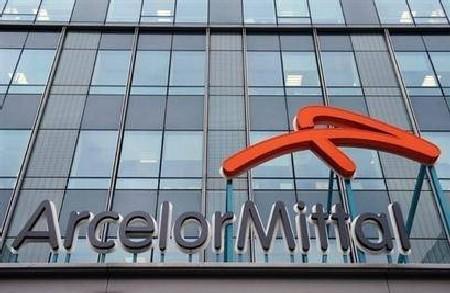 Beating forecasts, ArcelorMittal on Wednesday reported a 18.5 per cent rise in its core profits (EBITDA) to $1.713 billion during the third quarter as it fared better almost on all parameters, including rise in steel shipments and iron ore sales.
The company also said that "bottom of the cycle is behind us" and it is "cautiously optimistic" for 2014. In the corresponding quarter of 2012, the world's largest steelmaker had posted an EBITDA (earnings before interest, tax, depreciation and amortisation) of .445 billion.
Marketmen were expecting an EBITDA or core profits of $1.549 billion for the July-September quarter.
The company also managed to narrow down its net loss by over 3 times to $193 million from $652 million of the third quarter of 2012. However, this was the fifth consecutive quarterly loss posted by the company.
"After a weak first half, we have seen third quarter performance improve year-on-year, positively impacted by our cost optimisation efforts and the increased shipments from our mining expansion," ArcelorMittal Chairman and CEO L N Mittal said in a statement on the results.
He further said that "We believe that the bottom of the cycle is behind us and expect second half EBITDA, usually comparably weaker, to be at least equal to the first. Although operating conditions remain challenging, as economic indicators are improving we are cautiously optimistic about the prospects for 2014."
The company also said that in line with its guidance, it expects to improve its underlying profitability in 2013 as it will be driven by three factors. This includes 1-2 per cent
increase in steel shipments, about 20 per cent rise in iron ore shipments and the benefits realised from asset optimisation and management gains initiatives.
Besides, it is hopeful of posting better core profits (EBITDA) than the revised guidance of $6.5 billion for the whole of 2013.
During the last quarter, steel shipments of the company increased by 6 per cent to 21.1 million tonnes (MT), while iron ore sales were up 32 per cent at 0.4 MT. In terms of revenue, though, sales were lower by 0.4 per cent to $19.6 billion.
ArcelorMittal's net debt rose to $17.8 billion in the previous quarter from June, 2013 levels of $16.2 billion though the company said that it was on expected lines due to $1.2 billion investments in operating working capital and dividend payouts. It now expects to bring down the net debt levels to below $17 billion by 2013-end.
Net interest expense of the company also declined by over 14 per cent to $409 million from $479 million of third quarter of 2012. It also reported cost savings of $800 million during the nine months of the year through its various management gains programmes.