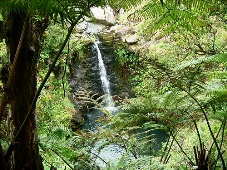 The Indian traveller is thinking out of the box this summer. From the jungles of Amazon to a cruise to Antarctica, there is a genre of tourists opting for the road less travelled and experimenting with newer destinations across the globe.
While convenient destinations like Thailand, Malaysia and Singapore are the usual suspects, places like Greece, Piedmont, Jordan and Santiago are making their way into the itinerary of the Indian traveller.
"Most of this segment of tourists are well-travelled and have been to at least eight or ten countries. Sometimes, if the place being requested for is not on our list, we have made special arrangements," said Arjun Sharma, managing director, Le Passage to India, a travel agency. Though this segment of tourists is small, it is growing.
According to industry experts, the tourists opting for unconventional spots are not necessarily the rich and high-end customers. Several youngsters, families, DINKs (double income, no kids) and independent travellers, too, are going on such holidays.
"These specialised, experiential and innovative products are becoming popular, and will drive the Indian tourism industry in the future. Travellers are evolving and the well-travelled are opting for tours that are different," said Zubin Karkaria, chief executive officer and managing director of Kuoni (India and South Asia).
The strengthening of the Indian currency against the Euro and the Sterling is also leading Indian tourists to experiment with Europe, which has always been popular for destinations like Italy, France and Switzerland. Central Europe is now gaining popularity among travellers here.
"This year we are offering special packages for Germany. People are walking into our lounges to inquire about the place. It is not a run of the mill destination," said Sabina Chopra, co-founder of travel portal Yatra.com.
Outbound travel is expected to increase 26 per cent this year to reach a record 12 million. One of the growth drivers is going to be Europe, according to industry players. "Places like Italy and Switzerland are in great demand with an increase of over 25 per cent in the travellers coming from India," added Sharma.
"Europe has come back nicely this year, and so has the US. These holidays have become cheaper.
"Far East countries are considered to be year-round destinations, while Europe is a good summer destination," said Rakshit Desai, executive director, Thomas Cook India. Thailand, Singapore and Malaysia — the traditional circuit for the Indian traveller --continue to attract the first-timers.