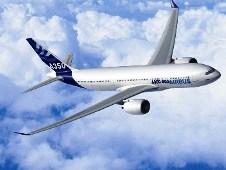 French intrusion-detection and prevention software solutions provider NetASQ, a private subsidiary backed by $100-billion Airbus, commenced its India operations from Hyderabad on Thursday.
"The company will be running its operations with technical support from Hyderabad-based Zoom Technologies. We have an investment outlay of $1 million (around Rs 4.8 crore) initially. We aim to capture the network security market with aggressive marketing and brand visibility techniques," Dominique Meurisse, executive vice-president (sales and marketing), NetASQ, told reporters.
The company is managing 30 per cent growth a year and anticipates to cross the euro 100-million mark in the coming year, he added.
Speaking about the technical support, MH Noble, managing director of Zoom Technologies, said the company had set up a 24X7 multilingul support centre for NetASQ in Hyderabad with 15 professional already functioning here.