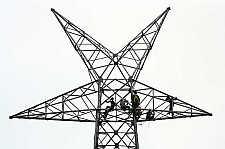 After Bihar Chief Minister Nitish Kumar dumped the BJP, the Congress-led UPA government at the centre has gifted the much-awaited coal block for three upcoming thermal power projects to the state, said officials on Friday.

It is also good news for power starved Bihar, where millions are still living in lantern age.

Bihar Energy Minister Bijendra Prasad Yadav said in Patna that the centre has allocated a separate coal block for upcoming thermal power projects in the state.

Yadav said the centre has also allocated a coal block in West Bengal for upcoming thermal power projects, including Pirpainti in Bhagalpur, Kajra in Lakhisarai and Chausa in Buxar district.

He said Nitish Kumar has been demanding allocation of coal block to Bihar for upcoming power projects for the last few years.

Early this year Nitish Kumar sought the intervention of Planning Commission Deputy Chairman Montek Singh Ahluwalia for the allocation of coal linkages for thermal power projects in Bihar.

According to officials in energy department, each upcoming thermal power projects have a capacity of 1,320
MW capacity.
"The coal block allocation has boosted power generation by 3960 MW, out of which Bihar will get 85 per cent power," said officials.
Yadav said the state government will now start work on completing the projects.
"Bihar badly needs more power for development," he said.
Last year Nitish Kumar had announced that he will not ask for votes in the 2015 assembly elections if his government fails to provide electricity to villages.
After that he repeatedly assured people that electricity has become the main focus of his government.
By promising electricity to all in Bihar, Kumar has sent a message of hope to the people, majority of whom are still living in the lantern age due to shortage of power in the state.
While Bihar's daily power requirement is nearly 3,000 MW, the state produces merely 100 MW, said a BSEB official, who did not want to be named.
The central government supplies less than 1800 MW power to the state. Bihar is facing a deficit of over 1100 MW, said officials.