Telecom Secretary J S Deepak has resolved the toughest issues facing the sector, but his real test will be in delivering on the govt's Digital India dream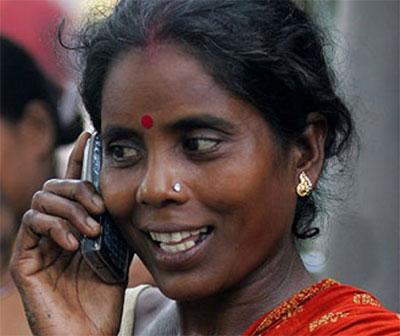 Telecom Secretary J S Deepak is not the archetypal bureaucrat. An alumnus of IIM Ahmedabad, he could easily pass off as the chief executive of a mega corporation, given the pace at which he works and the "punishing goals" he sets for the Department of Telecommunications and himself.
We are working with post offices to put up cell towers: J S Deepak
What kind of reforms has DoT been focused on?
There are three major areas where the government can make things easy for telcos. First is spectrum management. Second, infrastructure rollout.
Third, interface with customers. Fourth, we are trying to make licensing norms easier and transparent. In the last few months, we have had some solid achievements.
What about consumer issues?
The quality of service will improve with more spectrum being made available to telcos. Second, the consumer can reach out to the authorities in case of an emergency by dialling 112 from 1 January 2017.
For women, we have mandated a Nirbhaya button and each phone will be able to access the emergency service.
In feature phones, one can press 9 for a few seconds to send a message to the emergency help desk. These services will be in operation from next year.
You have a 100 -day plan to resolve call drops?
It has to be an ongoing battle. The number of consumers per tower in the Central Business District in New Delhi is 5,000.
When I took over, there was connectivity problem in Parliament because there were no towers, so we decided to intervene and got in touch with the secretary general and through his good offices got permission to install towers.
We put three towers in the Parliament complex which are shared among the operators.
The second step was to allow installing towers on government buildings. Third, was to get sites on New Delhi Municipal Corporation buildings to plug gaps. We are also working with post offices to put up towers.
How are you making life simpler for licensees?
One piece that was missing from the telecom sector in India was the re-seller's licence.
In many developed countries the provisions for telecom service providers are separate from those for consumers. Telecom companies have expertise in setting up and running mobile network.
Through the mobile virtual network operator licence, we have separated the provisions for service providers and those for network providers.
You can have virtual network operators, Internet Service Providers and Multi-service operators can take a virtual network operator licence and offer services.
Some of the toughest issues of the industry, harmonisation of airwaves and call drops, have been addressed by Deepak within 100 days of taking over as secretary. As the licensor of India's Rs 3-trillion telecom sector, DoT is responsible for making policies that enable the sector's growth.
It also manages spectrum, a key resource for the wireless service providers and a big revenue generator for the government. Deepak has accelerated the pace of reforms on both of these fronts.
Taking charge days before the Union Budget was presented in February also meant that Deepak is tasked with the responsibility of ensuring the government meets the steep revenue target of Rs 98,000 crore (Rs 980 billion).
The task is not for the faint-hearted but he remains undaunted. Ask him why the target does not bother him and he says: "Nandan Nilekani once said that the government would be more responsive if it put conditions on itself like it does for everybody else. So I try to set punishing goals for myself and the department."
An old hand
Deepak is not new to Sanchar Bhawan, which houses the office of DoT. He was the joint secretary at DoT between 2008 and 2010 and designed and conducted the country's first ever spectrum auction, which raised Rs 100,000 crore (Rs 1,000 billion).
Insiders say that the government brought him back to the Ministry of Telecommunications in February to fast-track Prime Minister Narendra Modi's Digital India vision - by putting in place a policy framework to improve customer experience.
While the revenue target for the current fiscal is a big challenge, his mettle will be truly tested when it comes to delivering on the government's Digital India dream. For this, he will need to put in place a policy framework that will ensure a billion Indians are connected 24X7.
The Modi government is a great votary of mobile applications and wants to leverage it to deliver public services in a transparent and efficient manner. And DoT is focused on creating a conducive policy environment so that the average Indian can avail of public services digitally.
However, connecting India is not just about putting a mobile phone in the hand of every Indian. Staying connected 24X7 is about better services and DoT is helping the sector combat some of the most difficult issues it faces, including spectrum shortage, infrastructure bottlenecks and consumer acquisition norms.
Call Drop's 100-day agenda
In recent months, the industry has earned flak from consumers for poor service. At the height of the call drop fracas, Deepak set a 100-day agenda to fix the issue in Delhi and Mumbai. DoT has helped telcos to come to a settlement with municipal bodies in Delhi, which will result in almost 700-800 sealed sites becoming operational again.
In Mumbai too DoT is helping resolve court cases so that sites can start operations.
Rajan Mathews, director general at the Cellular Operators Association of India (COAI), says quality of service has improved in Delhi as DoT's intervention has helped the industry get 80 new sites.
"There were other problems too like the Delhi Development Authority had come up with draft byelaws that prevented setting up of towers in residential areas. We made a presentation and the good news is that they have withdrawn the draft byelaw. If you want 24X7 connectivity, you need to have towers," says Deepak.
Electronic KYC
This month, DoT cleared another long-pending demand of the telecom industry by enabling it to carry out KYC (know your customer) requirements online using Aadhaar. With the government allowing e-KYC for the telecom industry, a customer's Aadhaar card and fingerprints will now be adequate to validate and activate new connections.

Currently, customer acquisition is a cumbersome process for telecom service providers and consumers. Several forms have to be filled, proof of identification has to be provided, and operators have to store these records in physical form.
The telecom operator then has to authenticate the customer through a tele-verification process. With the e-KYC norms, telecom operators will be able to acquire customers through point of sales by simply doing a biometric test and issue a SIM to a consumer on the spot once the Aadhaar verification process and biometric test are complete.
Every year, the telecom industry acquires 80 million subscribers and 240 million sheets of paper are used in the KYC process. With this one move, at least 50,000 trees (that is what 240 million sheets of paper are made of) will be saved. The move is environmentally friendly and will become par for the course for the industry, says Deepak.
Ajai Puri, director (operations for India & South Asia), Bharti Airtel, says the company has already deployed the solution in flagship Airtel stores and will extend it to general retail stores, including those in rural areas, in the coming weeks. This solution will result in cost savings through elimination of paper, he adds.
Spectrum management
For the last 10 years, telecom operators have been asking the government to separate airwaves used by defence from airwaves of the communications industry. However, given that it requires exchange of airwaves between multiple agencies, this did not happen.
Deepak managed to do this in less than six months. The government has created several highways within airwaves and divided these smartly between the communications sector and the defence band through harmonisation in the 1,800-MHz band, which is most efficient for 4G services.
By separating spectrum belonging to defence from that of the telecom industry, wastage was reduced. This released at least 135 MHz of new spectrum in the 1,800 Mhz band, which will fetch the government Rs 27,000 crore.
The 1,800 Mhz band is most efficient for delivering data services and the new spectrum is in contiguous blocks. Also, rather than making it a one-time exercise, harmonisation will be carried out after every auction, adds Deepak.
Gopal Vittal, CEO & MD (India and South Asia) Bharti Airtel, says, "The leadership displayed by DoT has enabled this long-standing requirement to be delivered in a span of 100 days. By offering contiguous blocks of spectrum, both capital and operational costs and carbon footprint will be lower."