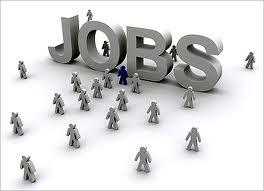 It is not just businesses in automobiles, capital goods and engineering that have been shedding people on account of the slowdown.

As advertising growth slows, ad and media agencies have also cut hiring of new people.

A recent report by GroupM, the country's largest media agency network, said the pace of growth in advertising in the second half of the current calendar year had slowed to 4.7 per cent from the 7.3 per cent indicated earlier.

This had pulled down 2013 advertising growth estimates to 8.5 per cent from the 9.9 per cent projected earlier.

The result is that most ad agencies have opted to freeze recruitment for new positions. Says Madhukar Kamath, managing director and chief executive officer, DDB Mudra Group, "You have recruitments at two levels. One is to replace people who have quit.

The second to hire for new positions altogether. There is certainly a slowdown when it comes to the latter."

The DDB Mudra Group has 1,100 people on its rolls.

It has not increased this in the past year. Kamath says he has no immediate plans to increase this number.

According to Arvind Sharma, president of the Advertising Agencies Association of India, who stepped down as chairman & CEO of Leo Burnett recently, said net hiring in the Rs 30,000-crore (Rs 300-billion) advertising industry was flat this year.

"Staff strength across agencies hasn't moved up," he said.

The trend is no different with most other traditional ad and media agencies. They are hiring but only when the need arises.

For instance, Publicis Worldwide, flagship ad agency of the Publicis Groupe, had a few months earlier hired Bobby Pawar, an ex-JWT hand, as chief creative officer, Pratha Sinha as chief strategy officer and Ambika Srivastava as director, marketing &
new business.
It is now in the process of identifying a senior hand to head its digital function.
Contract Advertising, JWT's second agency, has also expanded staff at various levels but Rana Barua, chief operating officer, explains this was because the agency had picked up businesses in Delhi and Mumbai, making it imperative for it to hire people.
Barua says headcount rose 15-20 per cent this year over last year, on account of new business wins and expansion of personnel in the digital wing, iContract.
"While we significantly increased our headcount this year, we might not hire so many people next year," he said.
Most ad agency heads say they'd rather wait and watch than plunge into hiring at this stage.
"I don't think the environment has been very conducive to hiring.
"I expect it to be muted for a while," said Nandini Dias, CEO, Lodestar UM.
Digital agencies, however, have bucked the slowdown trend, with most doubling and trebling their staff, as business booms.
Ashish Bhasin, chairman India & Southeast Asia, Aegis Group, says, "When you look at certain verticals such as digital, new media and analytics, staff strength of agencies specialising in these areas has certainly gone up."
This also comes at a time when digital and new media agencies have been takeover targets.
In recent years, most traditional ad and media agencies have bridged the gap in their service offerings by acquiring businesses that specialise in these verticals.
Bhasin says the trend is unlikely to stop soon, with digital advertising growing in India.