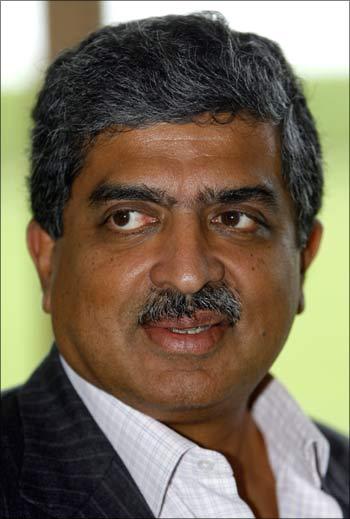 Aadhaar will provide a big platform to fight corruption, said UIDAI Chairman Nandan Nilekani, who is expected to contest forthcoming Lok Sabha elections on Congress ticket.
"I want to really emphasise that Aadhar platform is the biggest anti-corruption platform in the world. And we must recognise the value of it as an anti-corruption platform," Nikelani said during an event.
Nilekani said Aadhaar has more than 55 crore people into its enrolment and in the next few months it will cross the 60-crore mark.
"In the next few months we will cross 60 crore. Sixty crore Aadhaar is the commitment that this government made in August of 2009 and that commitment has been met. But apart from the 55 crore Aadhaar, we have more than 5 crore people who have
linked their bank account to the Aadhaar number," he added.
He also said that more than five crore people have linked their bank accounts with Aadhaar number and in the last few months the government has done more than four crore transaction into people's accounts electronically in real time.
"So what you see here is not only world's largest digital ID system but also the world's largest Direct Benefit Transfer (DBT) system which is now getting scaled up. It is also a very important system for Know Your Customer (KYC).
"Now with Aadhaar number, you can open a bank account in real time without documents," he said.