Ganpati recipes: Sundal, Mango Sooji Sheera, Tendli Bhaat
Kanchan Maslekar
Reader Invite
Do you have a favourite Ganpati recipe/s you'd like to share with us?
Please e-mail your recipe/s to getahead@rediff.co.in (subject line: 'Ganesha recipes') with your name, hometown and any interesting details about the origin of the recipe, along with a photograph, if possible.
We'll publish the best preparations right here on Rediff.com and in India Abroad.
To begin with here are three recipes you'd love to read.
---
This Ganeshotsav welcome the elephant god with these easy-to-make recipes.
Sundal
Ingredients
1 cup chana dal
1/2 tsp mustard seeds
1/2 tsp turmeric
1/2 tsp asafoetida
1 tbsp urad dal
3 to 4 dried red chillies
6 to 7 curry leaves
Salt to taste
1 tsp lemon juice
For garnish
1/2 cup freshly grated coconut
Coriander leaves to garnish
Method
Soak chana dal in water for four hours.
Pressure cook it with turmeric for 8 to 10 minutes. Drain and keep aside.
Make sure you don't over cook the dal.
Heat oil. Add mustard seeds, asafoetida, chilli, curry leaves and urad dal.
Add the drained chana dal and salt.
Add lemon juice.
Garnish with coriander and grated coconut and serve.
---
Mango Sooji Sheera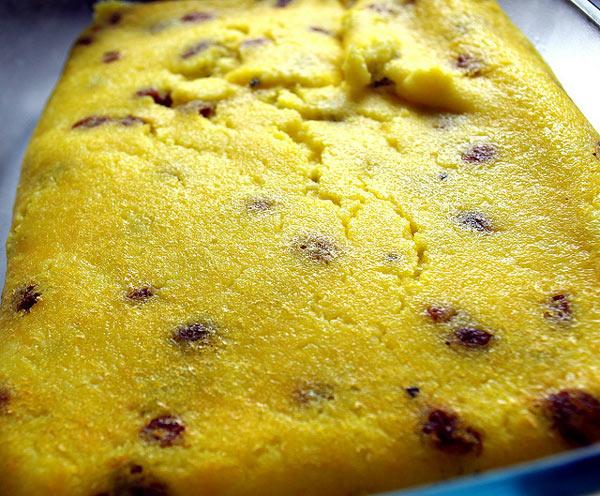 Mango Sooji Sheera. Photograph: Isabelle Hurbain-Palatin/Creative Commons
Ingredients
1 cup semolina
1/2 cup pure ghee
1 cup water
1 cup milk
1 cup sugar
3/4 cup mango pulp
1/2 cup almonds, cashew nuts and raisins
1/4 tsp cardamom powder
Method
Heat ghee in a pan
Add semolina and fry till light brown.
Separately boil the milk and water and then add it to the semolina.
Add mango pulp and stir continuously for two minutes.
Add sugar. Cook for 3 to 4 minutes.
Add cardamom powder and nuts.
Add a teaspoon of ghee.
Cover and cook over medium heat for a minute.
Serve hot.
Tip: You may add fruits like banana or pineapple to make your own variety of sheera.
---
Tendli Bhaat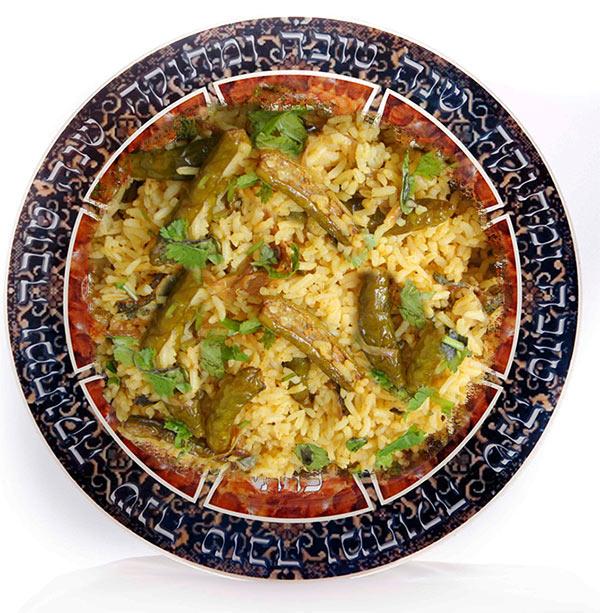 Tendli Bhaat. Photograph: Rediff Archives
Ingredients
1 cup tendli (tindora)
1 1/2 cup basmati rice
2 tsp oil
3/4 tsp cumin seeds
A pinch of asafoetida
1/2 tsp haldi powder
1/4 tsp coriander powder and cumin powder
8 to 10 curry leaves
Salt to taste
For garnish
Freshly grated coconut and coriander leaves
Method
Wash and set aside the rice for an hour.
Cut tendli into long slices.
In a wok, heat oil and add cumin seeds, a pinch of asafoetida, haldi powder and 8 to 10 curry leaves.
You may add ginger garlic and sliced onion. In some households garlic and onion is not used during festivities.
Add tendli. Mix well.
Add rice and three cups of water.
Add coriander powder and cumin powder. Mix well.
Add salt to taste and chilli powder.
Mix well and cook on medium flame for 20 to 25 minutes.
Serve hot with ghee after garnishing it with freshly grated coconut and chopped coriander leaves.
---
iked this recipe? Click here for more interesting recipes and food features!
Image:
Sundal
Photographs:
mike/Creative Commons