Photographs:
India Bike Week/Facebook
Naveen Soni
Exotic bikes, exotic location and exotic people... all converge at Goa's Vagator beach January 17 and 18!
India's biggest biking festival, the India Bike Week (IBW), is back. Only this time it promises to be better and bigger than ever before.
Eight acres along Goa's scenic Vagator beach have been booked by the organisers for the IBW.
The mother of all bike festivals will be held on January 17 and 18 and will feature some of the meanest machines.
Here's what YOU can expect at the event!
Courtesy: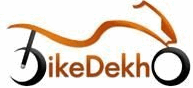 Why you must not miss India Bike Week 2014!

Image:
Harley Davidson Street 750
Photographs:
harley-davidson.com
Harley Davidson will flag-off the event with their HOG (Harley Davidson Owners' Group) rally, starting January 16.
H-D owners from across the country, with their families, are expected to ride during the event.
It will also introduce the new entry-level motorcycle Street 750 (pictured here) in India.
Why you must not miss India Bike Week 2014!

Photographs:
India Bike Week/Facebook
Naveen Soni
What you can expect at the event:
Several never-seen-before bikes, including radial choppers, mod bikes, superbikes, vintage and custom-made bikes among others.
Thousands of passionate bikers from around the country -- this is the only event of this scale in India
Biker BBQs and several workshops
A chance to meet legendary bikers such as Sam Childers, Nick Sanders and Ted Simon among others.
Castrol will also introduce their new rider, Scott Redding at the event.
And of course the famous Biker Build Off competition in the newly formatted Chopper Class category.
Awarding the seven best bike builders/customisers would be

F

rank Savage, the Industrial Design Leader at Harley-Davidson Product Development Center in Wisconsin, Harsh Man Rai, co-founder of Helmet Stories and Creative Director of Rolling Stones and Aspi Bhathena, Editor of Bike India.
Why you must not miss India Bike Week 2014!

Photographs:
indiabikeweek.in
Naveen Soni
More than 20 popular bands and DJs including Dualist Inquiry, the UK's London Afrobeat Collective and Anish Sood will perform on three separate music stages.
The Stunt Zone, MRF Zapper Burnout Stage, Brotherhood Ride Parades and the ninth Full Contact Championship should keep die-hard enthusiasts engaged.
Why you must not miss India Bike Week 2014!

Image:
Anushka Manchanda
Naveen Soni
Adding glamour to the event would be female bikers, singers and artistes like Pratichee Mohapatra, Anushka Manchanda, Sheetal Bidaye and global bike traveller Lorraine Chittock who will promote female biking.
There will be customised contests and workshops on safe riding for women.
What's a good ride without some good food right? The famous Howling Dog Bar is getting a facelift and IBW has announced the debut of The Zippo Bar and the IBW Beerbulance.
Bikers-BBQ grills will be there for you, so that you can grill meat your way.
The organisers have also expanded the much popular Bikini Bike Wash. And this time around a separate Bikini Bike Wash Bar has been chosen as the venue.
Why you must not miss India Bike Week 2014!

Image:
Biker Jai Kannaiyan
Photographs:
indiabikeweek.in
Naveen Soni
IBW is going to organise the Big Trip Cinema and Motorcycle Travellers' Meet Tent, where bikers will meet global riders like Navroze Contractor, Jai Kannaiyan and Avinash Thadani, who will share their experience and offer long ride tips.
India's World Motorcross champion, Zubin Patel and Shyam Kothari have been invited to hold a session on heavy bike handling, safety and gears, problem solving, off-roading and other important aspects related to biking.
IBW is formulating Camping Pitches at the event for those bikers, who want to be a part of it on both the days.
They are organising multiple official rides to Goa, which will start from Jammu, Delhi, Mumbai and Bangalore. Those who want to join any of these rides can register their entries on its India Facebook Event page.
The three-day signature ride will start from Panvel and end at Goa, covering the Konkan coast, Guhagar, Malwan and Tarkarli.
Leading the ride, renowned bikers Ted Simon and Jai Kannaiyan will show their riding skills to other riders.
This is not the end; Ted Simon and Nick Sanders, the legendary long distance bikers will honour the new talents.
If you are an avid biker, an enthusiast or even a starter, IBW has a lot for you. So, don't miss the chance to witness a giant event that is all about biking.