Sneha Bhattacharjee explains why you should consider the locally developed AirOk smart air purifiers.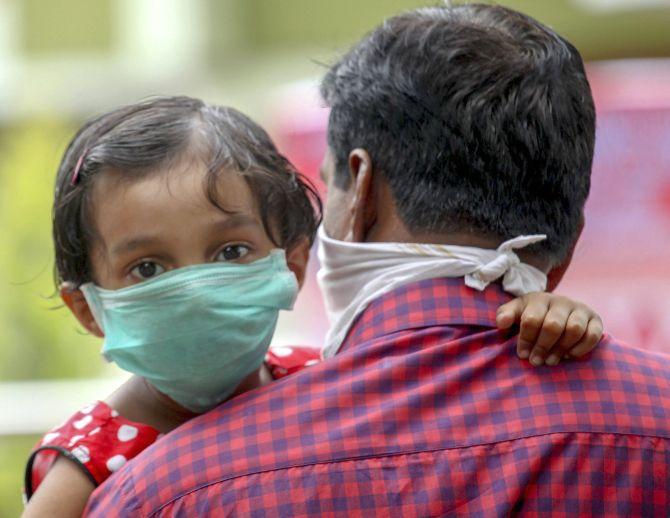 Here are some facts:
No wonder, the air purifier market has seen a steady rise in the last couple of years.
Towards the end of 2017, the market saw a more than 50 per cent rise in sales.
Newspapers have been carrying stories of air pollution and the rise in PM2.5 concentration.
Keeping that in mind, the launch of air purifier -- AirOk -- in the last week of July seems very timely.
Started in April 2015 by three engineering graduates from IIT-Madras, the product took three years of research and development to finally launch commercially.
Pavan Reddy, cofounder and director of AirOk, told Business Standard the current state of air pollution demanded that they focus on air purifiers more than any other project that they had planned for the environment.
"I, along with Shravan and Dikshit (the other two founders of AirOk) met under the same professor at IIT while pursuing our projects.
The product idea was Shravan's brainchild, which we developed together and gave a name to," he says.
AirOk has sold its B2C rights to LivPure that has till now been into the water purifier segment.
"They are set to launch their air purifiers in the market this winter," says Reddy, adding how the entrepreneurial spirit in the team of LivPure was a binding factor for the two companies.
The SAR group that comprises the entire LivPure brand range invested $2 million in AirOk in November 2016.
So what comprises pollutants in air? While everyone is aware of dust, pollen, pet dander and particulates, Reddy says, the pollutants that cause us the most harm are microscopic like mould, viruses, bacteria and gaseous chemicals.
AirOk's smart air purifier senses the pollution level and automates the fan speed based on the concentrations of pollutants.
How are they different from other air purifiers available in the market? Reddy is quick to point out three parameters.
While asserting that they are a fully "made in India" product, he says they source their parts locally from manufacturing units in Chennai.
The entire structure is put together in a production facility in Guindy, Chennai. Most other air purifiers import either from China or Japan, he adds.
Secondly, while most other purifiers are good at removing dust particles, they do not filter out airborne bacteria, bad odour, etc.
"What other purifiers use are HEPA filters capable of removing only dust particles, while we at AirOk use EGAPA filters that remove such micro elements from the air," Reddy adds.
They have even got their filter name trademarked.
The third difference, he says, lies in the design of the product.
Most air purifiers have a unidirectional flow, while AirOk has a 360-degree airflow.
In the B2B segment, AirOk has been able to sell 20 units to commercial buildings since its launch in July-end.
They are hoping to sell 4,000 units by March 2019.
At present, they have 100 units ready in their production facility.
In a team of 18 people, they have divided the work pretty efficiently.
Five handle production, four marketing and sales, another five focus purely on R&D, while there is one each in human resources and administration and sales.
From where they started, with barely any experience in business, Reddy says, they have now learnt how to procure and build supply chain and vendor management.
"It has been a learning experience for all of us. Though we have been sourcing locally from a vendor in Chennai, it has been a tough ride selecting the right vendor and ensuring the quality of the product," he concludes.