The mythical creatures of the sea are now quite real. Women are turning to mermaiding for an emotional lift and for fitness!
Reuters photographer Pilar Olivares plunges into the lifestyle.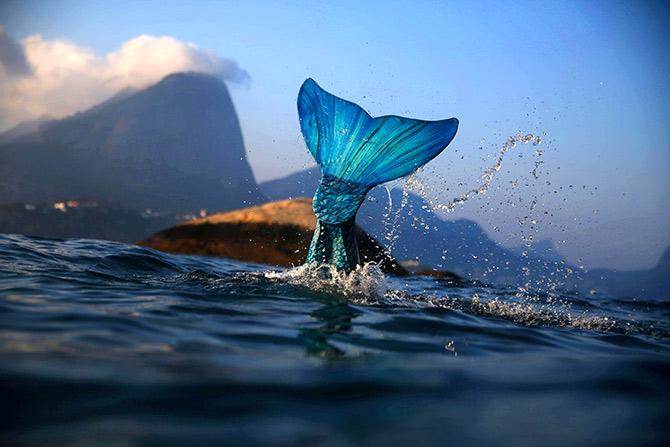 Mermaid and diving instructor Luciana Fuzetti trains whilst wearing a mermaid tail in the Tijucas Islands in Rio de Janeiro, Brazil.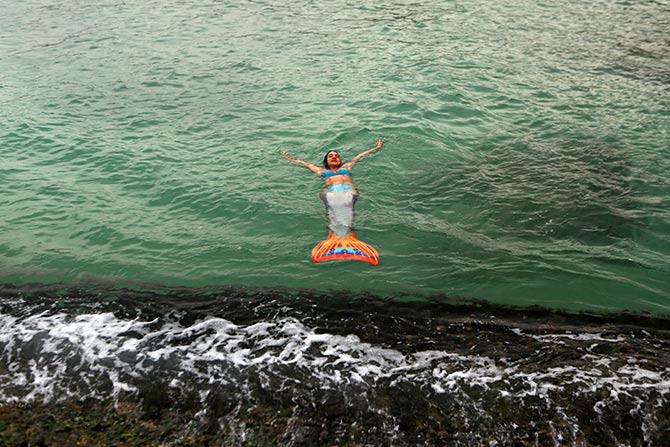 Mermaid instructor Thais Picchi is a former ballet dancer and civic rights trainer who dove into mermaiding after a personal crisis.
She needed to find ways to reduce stress and found the solution in diving and underwater dancing and then discovered the mermaid movement. According to Reuters, she "took a month-long course last year in the Philippines to learn free diving and mermaid skills."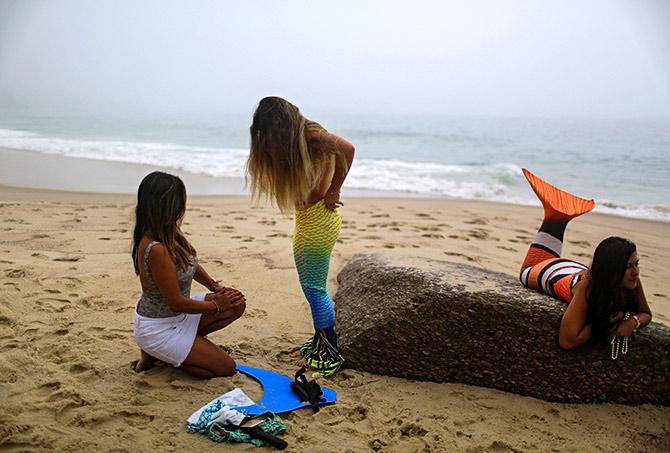 Girls prepare to take part in a mermaid lesson

.
Mermaid trainer Pichhi told Reuters that many of her clients associate mermaids with beauty, sensuality, freedom and motherhood: "When they dress up as mermaids... the session changes because they identify with those values."
A student trains to be a mermaid.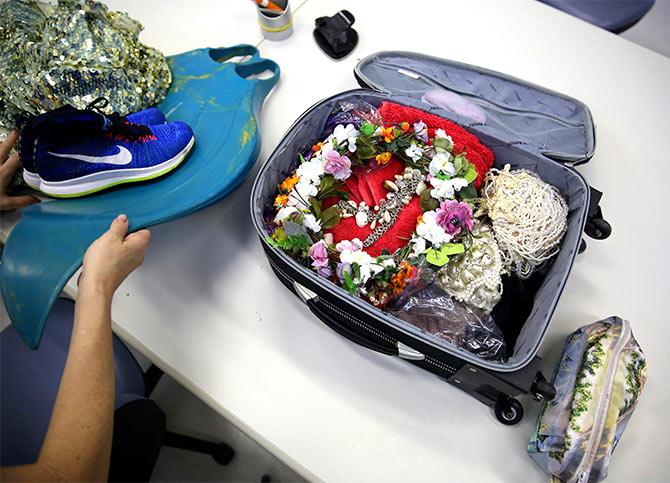 A mermaid's box of tricks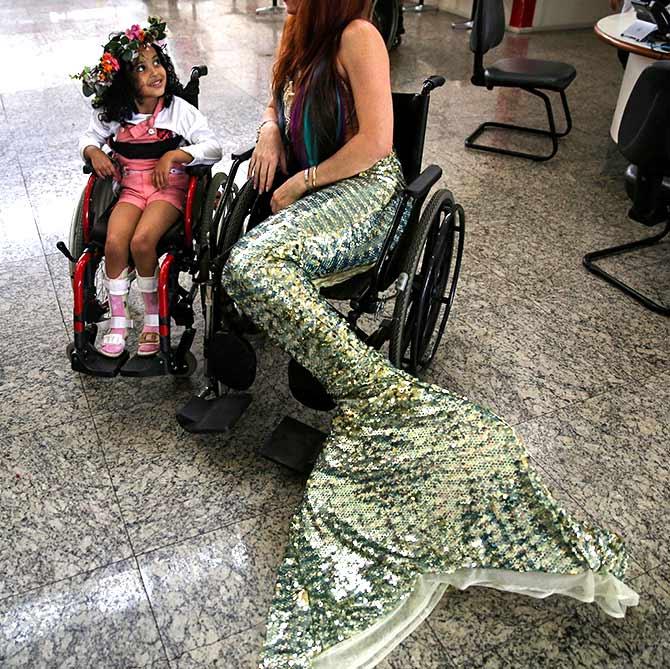 Sometimes they bring magic into the lives of ailing children.
According to Reuters, 'Carol Catan has earned her living portraying a mermaid and teaching mermaiding since 2012, when she left her job of 10 years as a veterinarian. She is paid for performing at events such as children's parties but donates her time at hospitals.'

And sometimes they simply bring a moment of wonder into our lives.


Women who have trained as mermaids are hired by aquariums, as well as for parties. They do their mermaid routine in a pool whenever one is available or assume their throne in an armchair.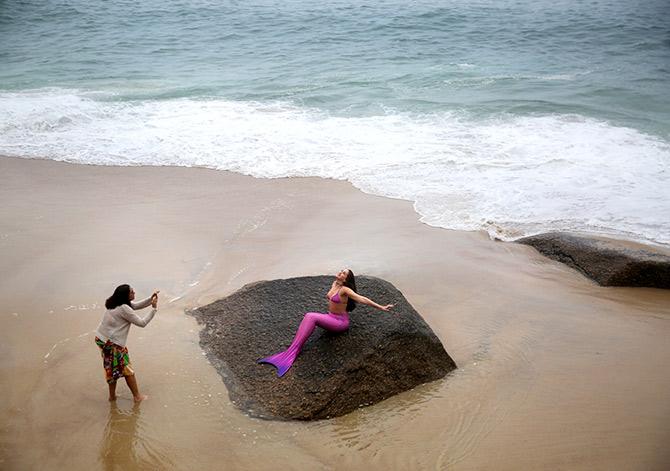 Reuters noted, "

Women in Brazil are not unique in their affinity for mermaiding. Classes are held as far away as Texas and some folks wonder if mermaiding will be the next fitness craze."
---
Recommended for you