Beachy gal Shalini Pandey doesn't miss an opportunity to trail her toes in the sand.
She's what they call a 'thalassophile' -- a person who adores the beach. The actor also is an animal freak and seems to own four pets -- two cats and two dogs -- over whom she lavishes buckets and buckets of affection.
When she's on a date with water -- be it the ocean or a pool, the Arjun Reddy star lounges in tasteful beachwear that reveals her happy-go-lucky, always-khush side. The pics reach 'dorable overload when #MyBabies #MyHeart join her, lapping about in the water with Shalini.
She frolics in or by the sea in fun stuff ranging from flowy skirts and tiny shorts to swim suits in gay hues.
The Shalini Smile is incredible.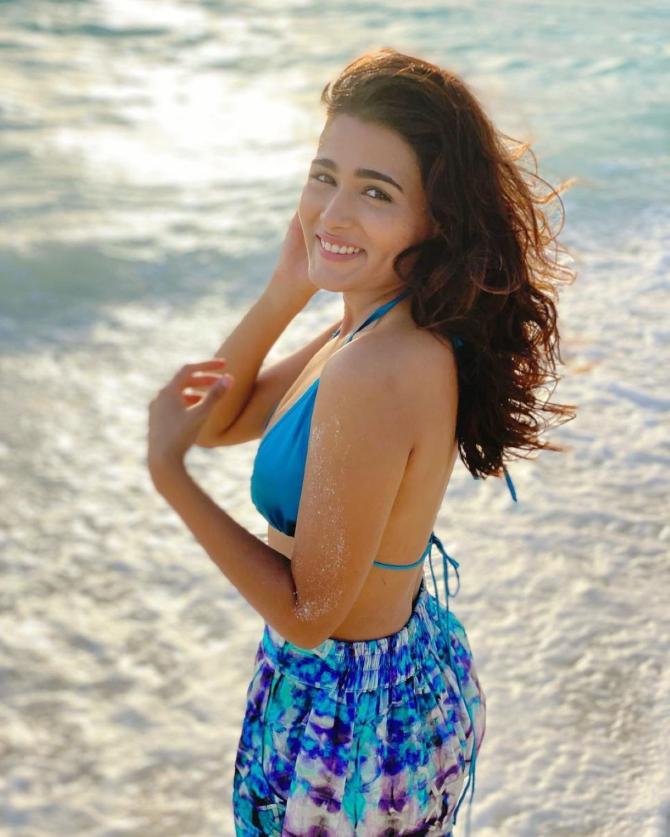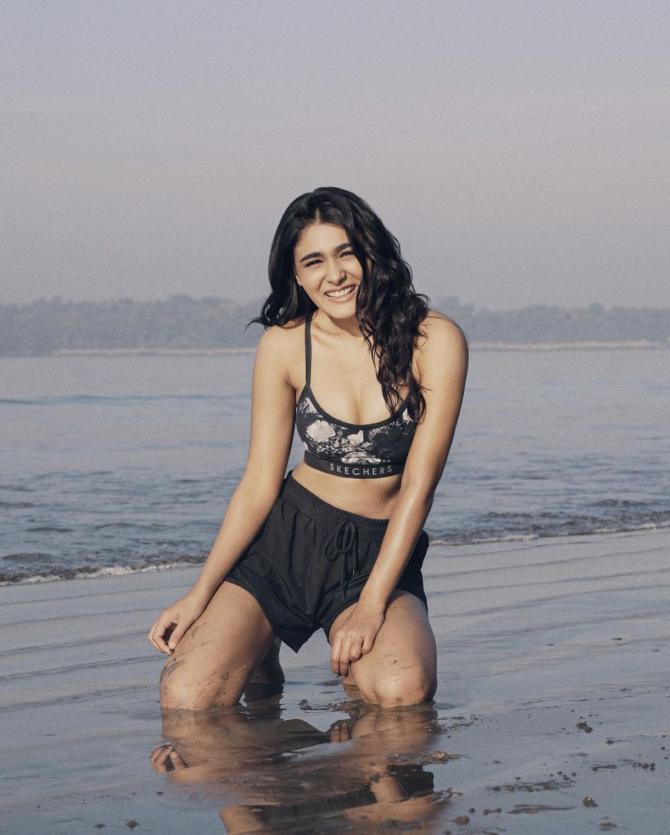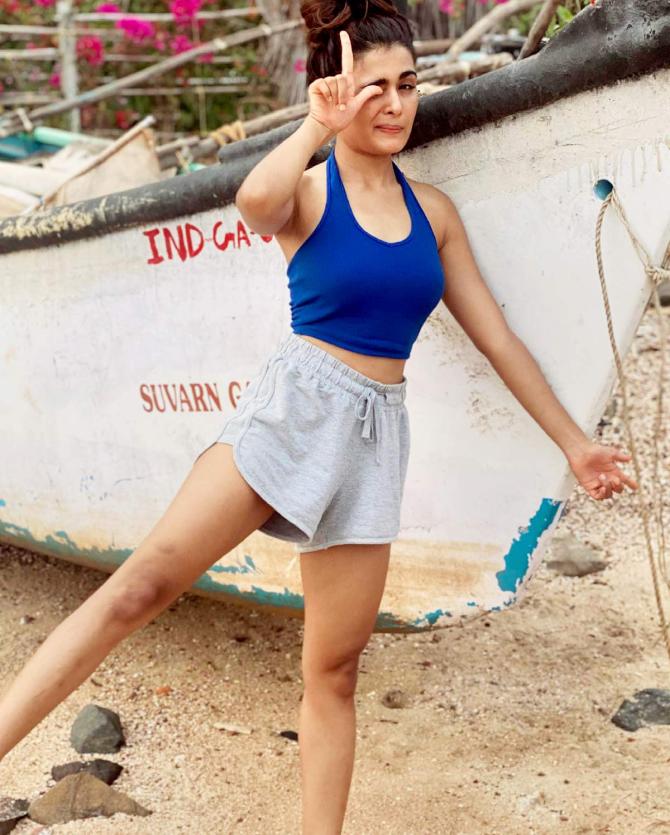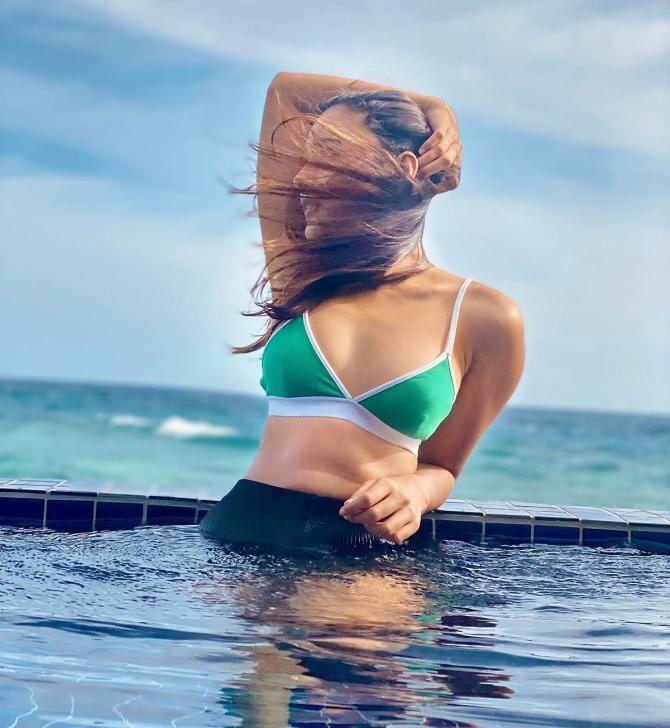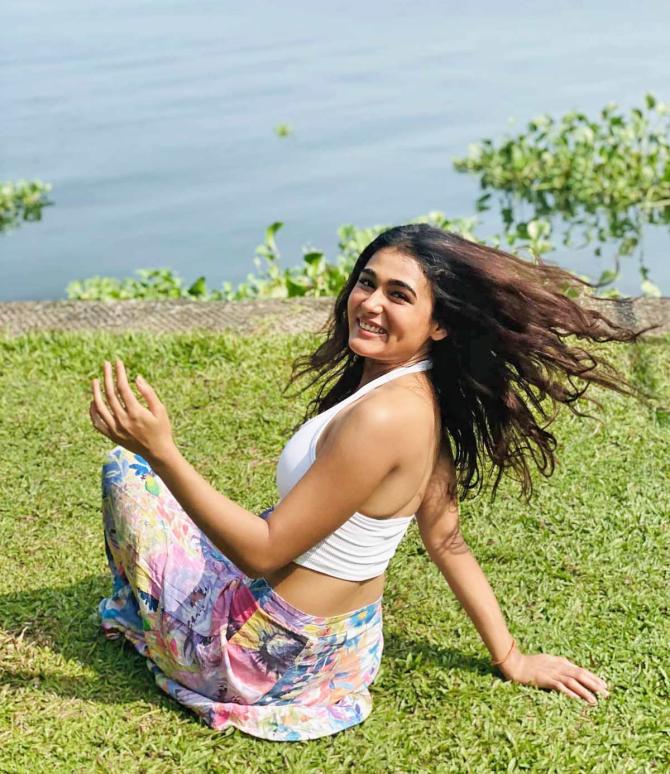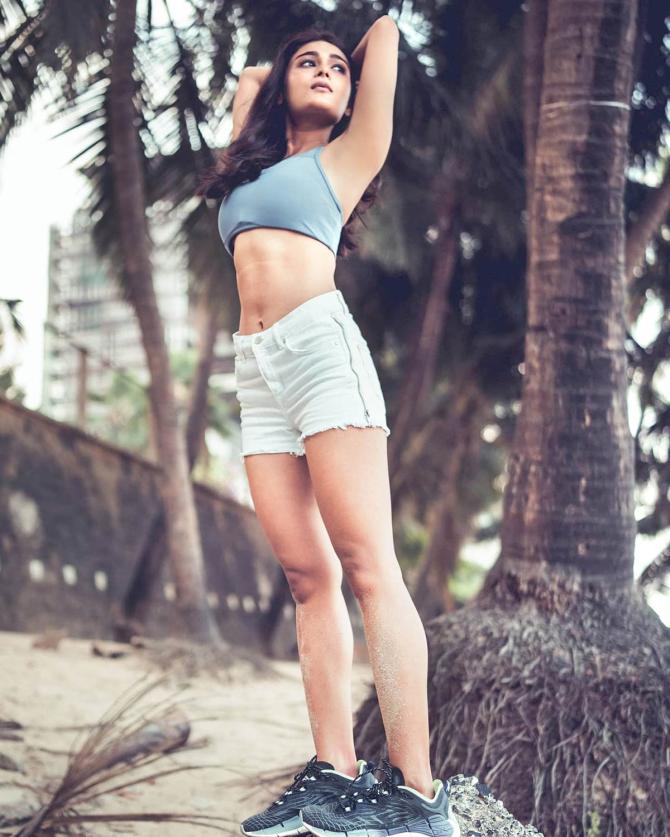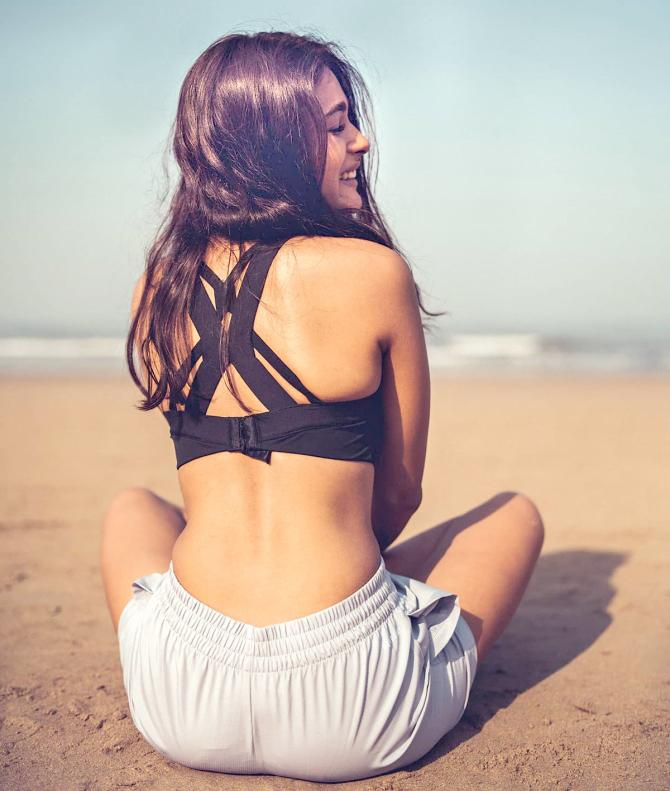 Photographs curated by Hitesh Harisinghani/Rediff.com