Curriculum Manager Tanvi Khemani explains how these courses and skills can help you achieve your immediate and long term career goals.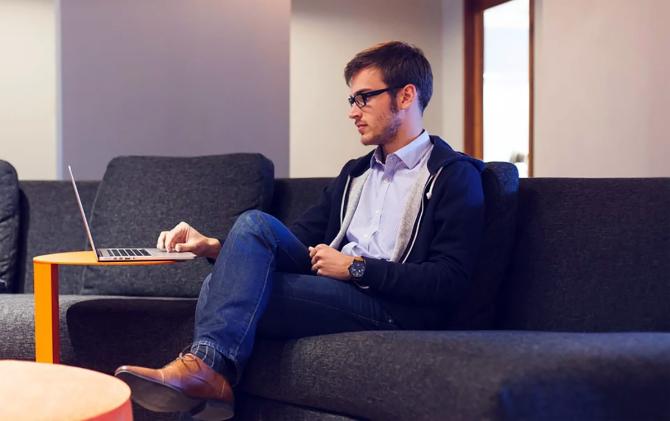 2020 was tough for young professionals.
The COVID-19 pandemic transformed the world of work, pushing companies to shift to a work-from-home model virtually overnight.
It also led to an economic downturn that resulted in severe pay cuts and massive job losses.
Just degrees and technical skills aren't enough any more.
Many young professionals realise they need new skills to adapt to this rapidly changing world.
They need to build their communication, collaboration, critical thinking and self-leadership skills for success in the modern workplace.
Here's a list of the top 10 courses that can help you excel in and adapt to this rapidly changing world.
1. Effective speaking
One of the top courses of 2020 was related to spoken communication -- basically, speaking effectively.
The shift to remote working because of the pandemic has made the ability to communicate clearly more important than ever before.
Professionals need to share their ideas in virtual meetings and presentations clearly and compellingly.
Virtual meetings and presentations are very different from in-person communication.
If you want to speak persuasively, concisely and confidently in-person and online, a course on effective communication is best for you.
2. Critical Thinking
Courses on critical thinking have been a major draw among young and old professionals as the career plans of many changed dramatically during the pandemic.
Sharpening your critical thinking skills helps you make sense of a rapidly changing world.
Whether you are beginning a new job or adjusting to working from home, you must be able to understand and evaluate new information.
This will help you be free of bias and make informed decisions at work.
3. Leadership
Another important course for young professionals is leadership.
The general belief is that you must lead others to be successful. But you also need to lead yourself for both personal and professional success.
This means you must know yourself so you can deal with challenges and motivate yourself by reducing limiting beliefs.
After all, self-leadership is about recognising your strengths and weaknesses so you can meet your goals successfully.
4. Writing
Young professionals must know how to communicate their ideas through their writing.
Using the right words is not enough. You must also structure your thoughts effectively and use evidence to support your points.
That probably explains why courses on improving written communication have become so popular. A professional course can help you learn the art of writing clearly structured reports and e-mails.
5. Finding solutions
Every professional has to deal with problems at work. The trick is to know how to solve them efficiently.
You must first define the problem clearly and then think innovatively to find a solution.
Professionals are always looking for tried-and-tested tips and tricks to understand how to solve problems while working remotely.
6. Creativity
Courses on unleashing creativity were equally in demand last year as thinking out of the box is an invaluable skill in the workplace.
Young professionals must know how to approach problems from varied perspectives and overcome creative barriers.
They need to use design thinking to build and contribute to a culture of creativity at the workplace.
7. Building Brand and presence
Another popular course in 2020 was on building a presence.
Now more than ever, young professionals must know how to stand out from others.
They must develop a signature voice and a personal brand early in their career.
A powerful presence helps connect and communicate better with others.
Whether you are interviewing for a job or asking someone for advice, a confident and commanding presence will go a long way.
Courses on presence and brand building help you understand the value of using nonverbal cues or body language to exhibit confidence.
8. Decision making
Young professionals also rushed to take courses on decision-making in 2020.
They need to make many critical decisions in their professional and personal lives -- and it is important not to rely on one's gut feeling or make snap decisions.
Courses on decision-making helps one understand the difference between small decisions and high-stakes calls at work and in life.
They teach you the importance of brainstorming and incorporating multiple perspectives to make smart decisions.
9. Practicing Excellence
Remote working also pushed professionals to take courses to learn how to boost their productivity and practice excellence.
Excelling means going beyond others' expectations and consistently delivering high-quality work.
Young professionals learned about the importance of time management and prioritizing tasks according to their urgency and importance.
10. Navigating Workplaces
Another top draw was a course on navigating workplaces.
No two organisations or workplaces are alike. For a young professional, it can be daunting to navigate various kinds of workplaces and handle office politics.
This course gives them a headstart by preparing them to identify an organisation's work culture so they can align with it.
Build your conflict resolution and collaboration skills with a course on navigating workplaces.
The challenges of 2020 have shown that self-improvement is key to professional success.
Young professionals have used online courses for upskilling to remain ahead of the curve professionally.
You too can stand out at the workplace and achieve success in your career with these 10 essential skills.
Tanvi Khemani is a curriculum manager at Harappa Education.